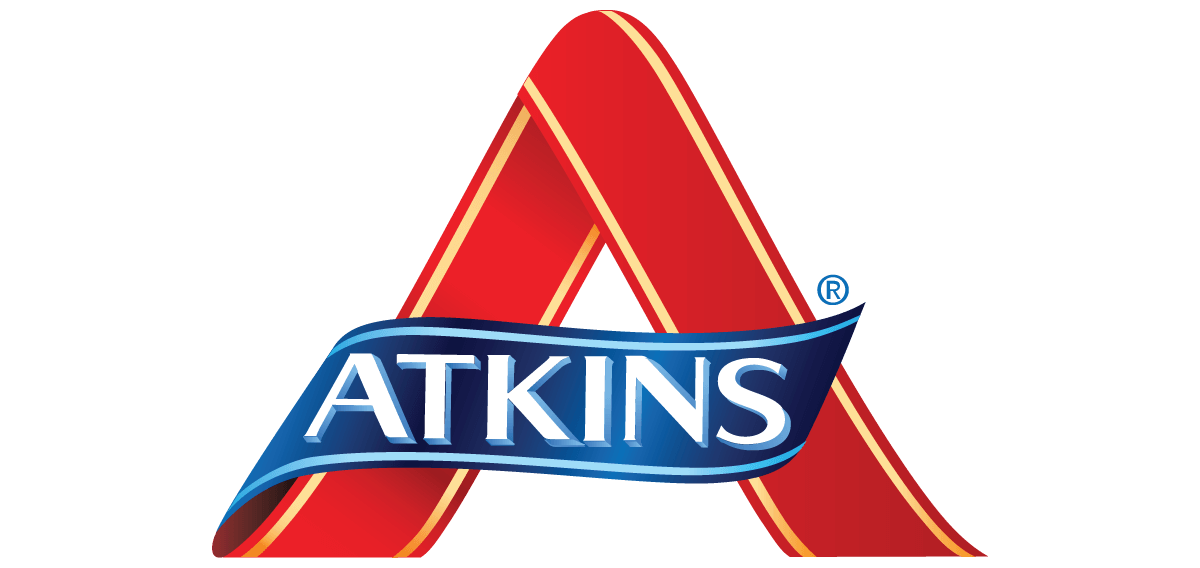 Highlights
Increased Instagram followers by 75%

Increased engagement on Twitter by 51% and Facebook by 31%

Optimized content by channel and audience
Overview
Atkins Nutritionals is a leading player in the $2.4 billion weight control nutrition category with a lifetime approach to weight loss and weight management. They manufacture and sell a variety of nutrition bars, shakes, frozen meals and treats designed around the nutrition principles of the Atkins program. The Atkins marketing team works to engage consumers on Facebook, Instagram and Twitter to build community, awareness, and understanding of the program. Using a range of tactics including Rival IQ, the company successfully increased Instagram followers, increased engagement on Twitter and Facebook, and optimized content by channel and audience.
Challenge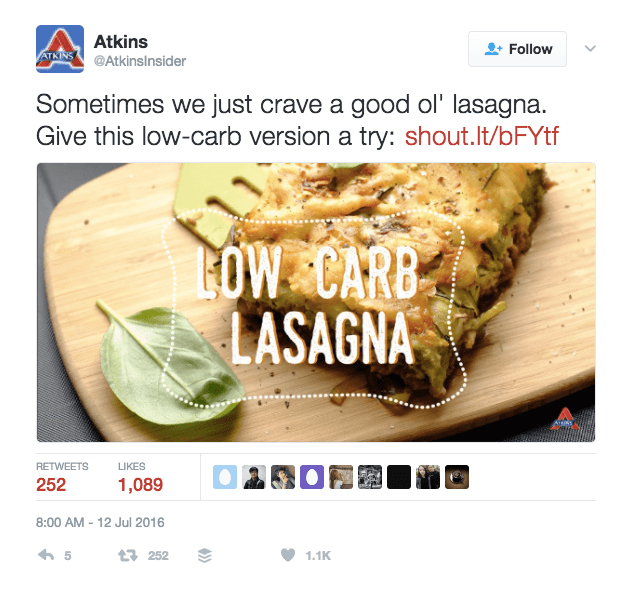 Atkins was looking to grow followers and increase engagement versus the competition in a tight nutrition market. To achieve its goals, Atkins required new content concepts and techniques that would move the needle. While the company had developed buyer personas, these were not specific to social media. The marketing team suspected social media created an opportunity to engage people beyond their core audience, but they needed help identifying the right content to drive engagement and keep valuable customers from turning to the competition.
"Rival IQ has given us a simple and effective way to test and optimize our social marketing strategy."CARRIE JORDAN, Social Media & Email Marketing Manager, Atkins Nutritionals
Solution
After assessing potential solutions, Atkins selected Rival IQ for its depth of data about competitive post performance as well as insights on content. Additionally, they wanted a solution that would provide a simple way to test and validate their social strategy.
In less than a year with Rival IQ, Atkins Nutritionals increased Instagram followers by 75%, engagement rate per tweet by 51%, and engagement per Facebook post by 31%.
Results
Atkins used Rival IQ to establish a baseline performance of its own social profiles and those of key competitors. Now they revisit these data points regularly to monitor progress. "In less than a year using Rival IQ, we increased our Instagram followers by 75 percent," says Carrie Jordan, social media and email marketing manager, Atkins Nutritionals. "We also increased engagement rate per tweet by 51 percent and engagement per Facebook post by 31 percent. Rival IQ has given us a simple and effective way to test and optimize our social marketing strategy."
She explains how: "Rival IQ provides data-driven answers to questions around post frequency, target audiences, and whether or not it is better to create posts with a broad message or a specific one. We are able to see the best post frequency for engagement, and discovered that it's effective for us to create different content for different segments, posted throughout the day."
Atkins also evolved its brand voice to better engage its followers, thanks to Rival IQ. "We saw that some of the best performing posts in our social media landscape used humor," says Jordan. "While we aren't going to completely change our brand voice for social media, we've found ways to incorporate a little more silliness and humor in our posts, which we've seen our audience likes."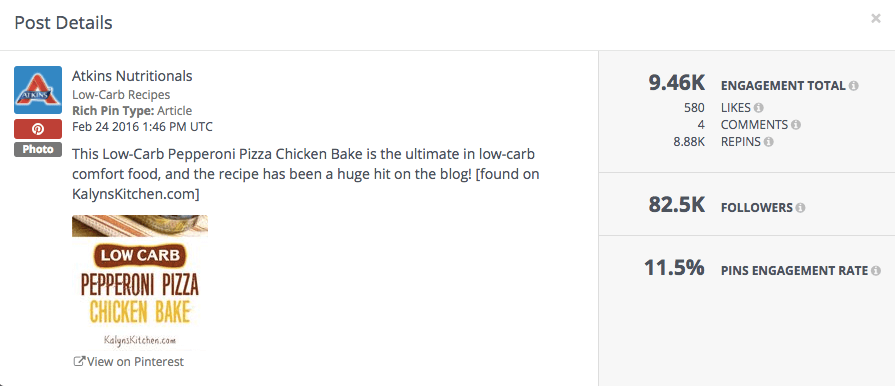 Jordan also says Rival IQ helped Atkins gain visibility into differences in audiences across platforms. "On Facebook, we see the conversation is a more serious one, about the Atkins lifestyle, whereas on Twitter it's more about excitement and celebrating successes. Our Instagram audiences gets most engaged with our posts that are designed to inspire them."
Beyond using Rival IQ to develop the content strategy, Atkins uses it for performance tracking. "Every month we take a deep-dive into our social marketing performance," says Jordan. "Rival IQ shows us how we stack against the competition in terms of growth of likes and followers. I can easily look at of all our followers, how many have engaged and track our performance."
Jordan explains how Rival IQ has enhanced the way she approaches Atkins' social marketing. "Rival IQ has helped find the triggers we can use to increase our followers and our engagement. It's gives deep data, makes it easy to understand so I can determine next steps. In short, it does everything I need it to do."