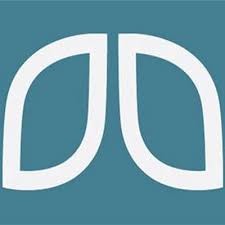 The Lung Cancer Alliance is a passionate, nonprofit organization devoted to saving lives and advancing research for those with or at risk for lung cancer. The 20-person team works to increase awareness, advocate for research funding to fight the stigma associated with the disease, and provide programs for those living with lung cancer and their families.
Using Rival IQ, the organization's marketing team created new sources of ideas for social content, expanded internal communications of social marketing achievements, and validated their target audience on Facebook and Twitter.
SOLUTION
Lung Cancer Alliance had worked with an advertising agency that provided social media reports. When the Lung Cancer Alliance decided to bring its social media analytics in-house, the agency recommended Rival IQ. Although the nonprofit briefly evaluated other tools, it selected Rival IQ because of the solution's intuitive interface and the depth of data provided.
"Rival IQ has been really valuable in communicating with our board of directors."
RESULTS
Lung Cancer Alliance used Rival IQ to quickly set up their own custom social landscape, initially identifying other cancer-focused "competitors," and began tracking social posts. "We now rely on Rival IQ every day to get new content concepts and monitor our performance," said Gabby Geier, senior manager, digital marketing & graphic design at Lung Cancer Alliance.
Geier especially values the visibility into the most successful posts across their landscape. "Rival IQ's Social Posts has helped us identify new opportunities for fresh content. We can see what topics are resonating with our audience that week, and create related content around those topics."
Rival IQ also helps the Lung Cancer Alliance to continue to drive strong engagement. "Rival IQ helped prove what we had suspected about our social strategy, confirming the content themes that provided a powerful connection with our audience," Geier says. "Survivor stories are among our top performers, as are facts and stats. Rival IQ is even helping us find ideas for sharing stats in more visual ways."
After initial setup of their overall landscape, Geier later modified the social accounts they monitor to look at a broader cross-section of nonprofit organizations. "We found that we identify with larger cancer-related organizations in the ways in which we engage our followers in social media, even though Lung Cancer Alliance, and the lung cancer community as a whole, is smaller in terms of sheer numbers."
"Rival IQ helped prove what we had suspected about our social strategy, confirming the content themes that provided a powerful connection with our audience" 
As a nonprofit, Lung Cancer Alliance keeps costs low with the help of Rival IQ. Geier explains: "When we recently added Instagram as part of our social marketing, we were pleased that we didn't need to find, buy and learn yet another solution–Rival IQ provides exactly what we need."
Rival IQ's simple, clean interface makes Geier's job easy as a daily user–and it also benefits the organization with the charts and reports she generates for internal communications. "It's essential for me to be able to show how we are succeeding via social media," explains Geier. "Rival IQ has been really valuable in communicating with our board of directors. The Rival IQ visuals are powerful and make it easy for executives to understand our performance. I share these reports with other parts of our organization, too, to illustrate all the progress we're making in social media awareness and engagement."