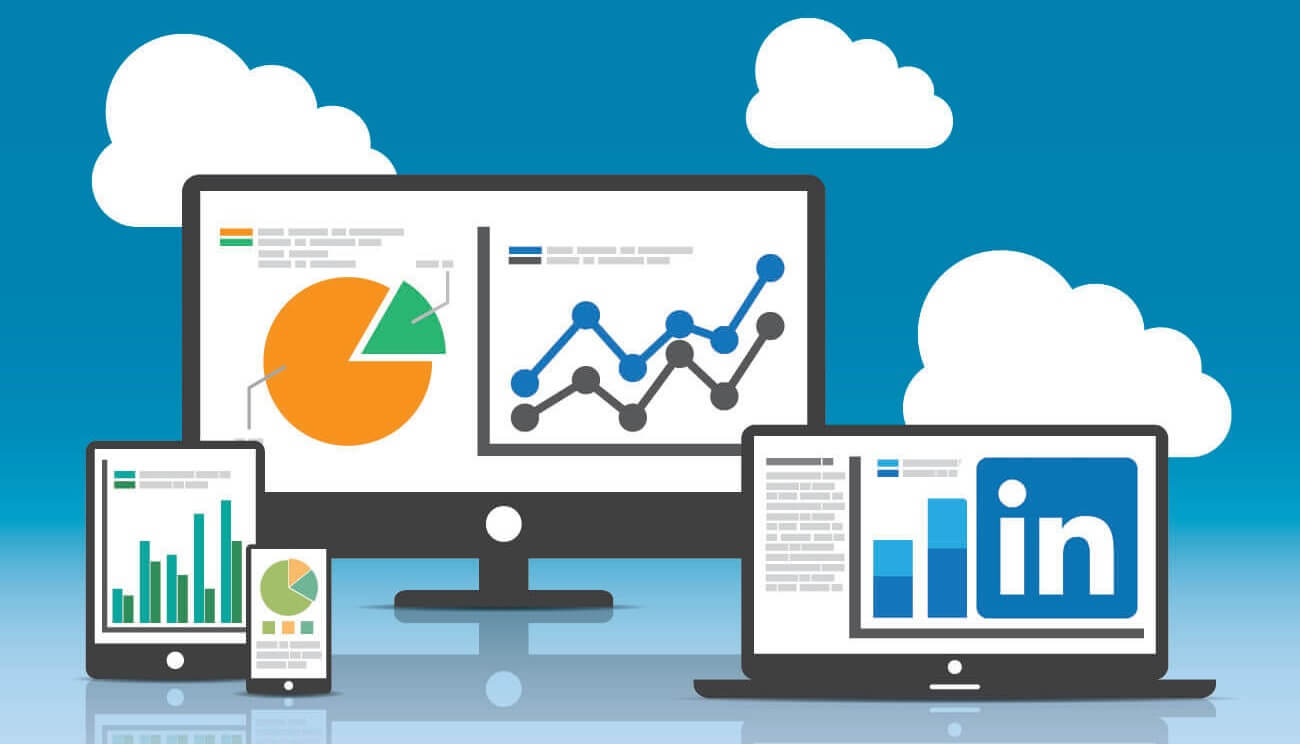 Another launch? The Rival IQ team is on fire!
We are excited to announce LinkedIn Insights — an easy way to analyze your LinkedIn Company Page performance! We realize how important LinkedIn analytics are for marketers, especially B2B. Now you can view LinkedIn analytics including metrics on impressions, reach, and post engagement all in Rival IQ!
As you know, our goal is to make you and your team more efficient and that means bringing the data you care about into Rival IQ for a comprehensive view of your web and social media analytics.
But wait, there's more! Along with LinkedIn Insights, we are excited to launch Hidden Channels which allows you to turn off certain social channels on a landscape-by-landscape basis.
More Efficient and Effective LinkedIn Marketing
Rival IQ's LinkedIn Insights dashboard is a comprehensive set of analytics about your Company Page, including metrics on impressions, reach, and post engagement. It provides you with a complete snapshot of:
Audience: Size, growth and demographics
Reach: How many page visitors you are getting and the reach of individual posts
Activity: How often you are posting and the effectiveness of your posting strategy
Engagement: Get complete post details to view your per-post metrics including engagement rate
Easily Analyze and Report Your LinkedIn Performance
Our concise dashboard allows you to easily sort your data so you view only the posts and metrics that matter to you and/or your client. Each LinkedIn report, like any other reports within Rival IQ, can be easily exported as a PowerPoint, PDF or CSV. You can even create custom charts! Also, don't forget you can always favorite the charts that you care about to help streamline reporting. Take reporting one step further by scheduling LinkedIn Insights reports for delivery into your inbox — have metrics in hand when you need them without spending any time compiling data.
By allowing you to view comprehensive LinkedIn performance data right within Rival IQ, we will save you time when measuring and reporting. You no longer have to worry about digging around in LinkedIn's native analytics system. We have you covered with easy-to-read graphs, selectable date ranges, and sortable views. By having all your data in one place, you can easily compare your LinkedIn performance to your performance on any other social channel within our system.
Get Connected With LinkedIn Insights
LinkedIn Insights is all about your performance. So, only LinkedIn company page admins will be granted access within the Rival IQ system to view these new metrics.
Connecting your LinkedIn to Rival IQ is quick and easy! Just follow these steps:
Go into the landscape you want to connect

Click on the LinkedIn button in the left panel

Authenticate with your LinkedIn login

Pick the page you want to connect and the company that page is associated with

Once the data loads, you'll have access to the new LinkedIn Insights Dashboard and more than a year of historical metrics. Now that you are connected, let's talk about all the data you will be able to dig into!
Hide Channels You Aren't Reporting On
Along with LinkedIn Insights, we are also launching Hidden Channels. Now you can hide social channels you aren't reporting on depending on the landscape you are looking at. This way you can eliminate the clutter and focus on the data that is important to you and your client. Don't worry, we won't stop collecting data, we will just hide it within the app and from your exports. So, if you wish to turn on a hidden channel later on, you wouldn't have lost any data!
Up Your LinkedIn Marketing Game Today
With LinkedIn Insights, we hope to enable you to be more informed marketers so they can make more data-driven decisions when crafting and evaluating their LinkedIn marketing strategy. We hope our LinkedIn Insights dashboard helps you not only get a holistic understanding of your LinkedIn performance, but helps consolidate your reporting.
Happy Analyzing!
P.S. Thank you to everyone who helped us test and improve our LinkedIn Insights feature. If you would like to help us beta test new features in the future, feel free to email us at support@rivaliq.com!