As the marketing industry has evolved, so has our approach to determining success. Gone are the days when qualitative data was used to measure success! Now it's all about quantitative data points. Today, there are countless marketing analytics tools available for use, each one addressing a particular pain point or need for marketers. Whether you've already waded through the ocean of analytics tools available and chosen the tool(s) that are right for your marketing efforts, or you're still narrowing down your choices, we put together this post to help you stay focused and master data-driven marketing.
5 Ways to Think Like a Data-Driven Marketer
1. Identify your Goal(s)
Before thinking about metrics, it is important to identify your goals. Well thought out goals are measurable, restrained to a time frame and tangible. Once you have identified your goal(s), you'll have a clear sense of what you are hoping to accomplish with your marketing efforts. Clarifying your goals will also help you identify which analytics tools will best help you understand whether you've achieved your goals and measure success.
Examples of Measurable Goals:
Increase average post engagement on Facebook by 5% from Q1 to Q2 2016.

Increase email open rate for monthly newsletters by 2% from January to February 2016.

Increase trial users by 20% by end of Q2 2016.

Increase sales revenue by 10% from Q2 to Q3 2016.
2. Determine Key Performance Indicators (KPIs)
Once you have clearly defined goals, you need to determine which KPIs will help you determine success. KPIs are metrics you can track and measure such as pageviews, average order value (AOV), etc. At the highest level, you shouldn't have more than 4 to 6 KPIs.
Even though metrics can be really fun to look at (geek out, friends), analyzing every single data point available to you can actually result in 'analysis paralysis.' Eliminate unnecessary metrics that don't help you determine the success of your goals.
With that said, while it is useful to have a few top-level KPIs to track outcomes, it is really important to know what underlying metrics are driving each of those KPIs. That way, when you see deviations or anomalies in any of your KPIs, you know what metrics to dig into more deeply and really examine.
Keep in mind KPIs are unique to individual businesses and their goals. Looking at "best practices" is great, but don't pigeonhole yourself.
Examples of KPIs for a SaaS Company Like Rival IQ: Trial Sign-ups, Churn, Customer Acquisition Cost (CAC), Lifetime Value (LTV)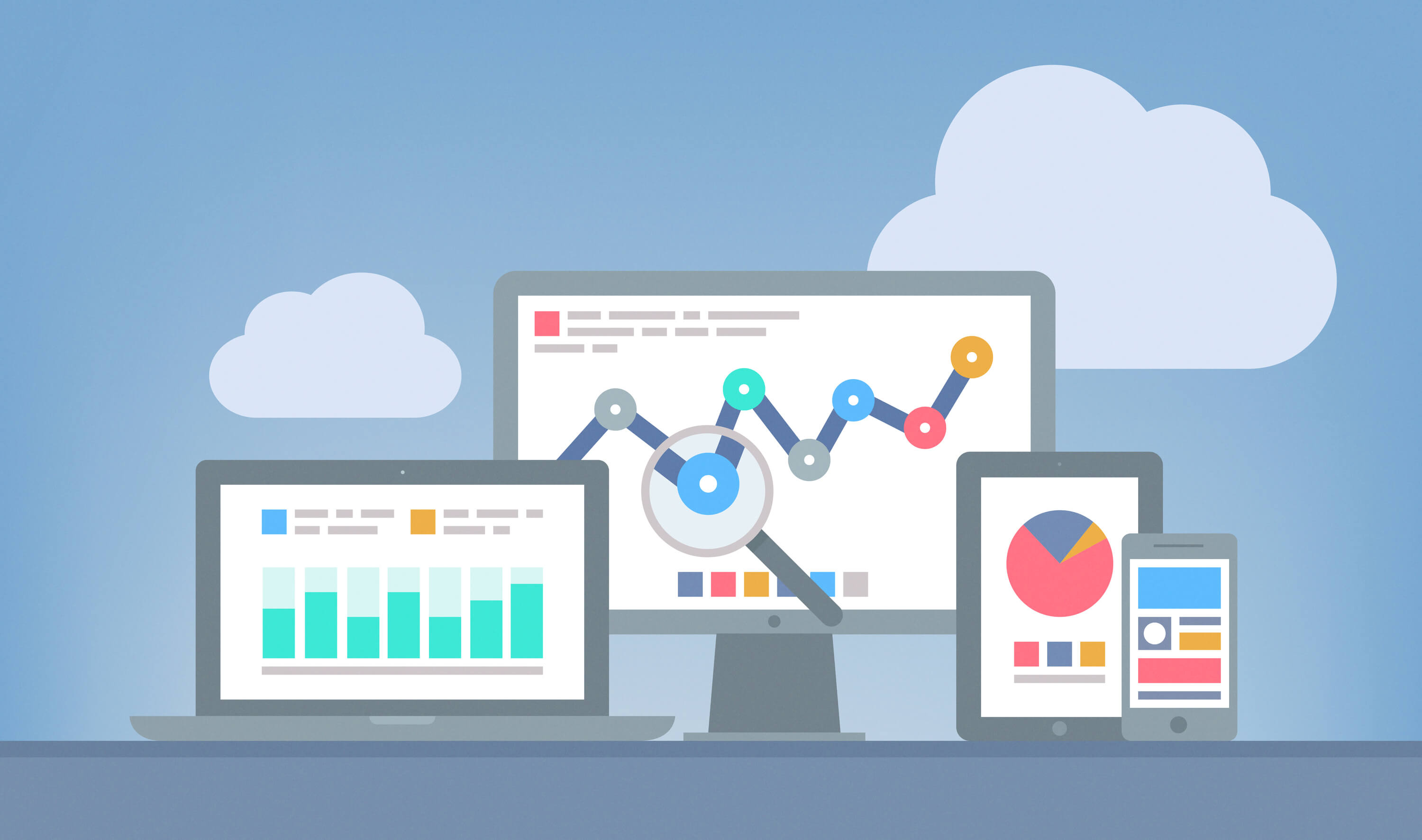 3. Know Your Benchmarks
The key to measuring success is benchmarking. Benchmarks can help you understand where your performance has been in the past, and help you create realistic expectations for the future. So first and foremost, get to know your numbers (e.g., daily, weekly, yearly, etc.). These are your benchmarks. While 100k new leads during December sounds amazing, you need to put the numbers in perspective with a benchmark. The best perspective you can get on data is comparing current performance to prior performance. If your monthly average benchmark for new leads is 500k, then 100k new leads during December really wouldn't be impressive.
But, what do you do if you are a startup or don't have any historical data to work with because you're just starting up your analytics? This is when I recommend looking at industry benchmarks, you can find tons of industry benchmarks on websites such as Kissmetrics and MailChimp.
At Rival IQ, we have metrics meetings to track our progress and document our benchmarks every two weeks. We look at our metrics with a 90 day view which allows us to see the overall trends for our KPIs. It's harder for us to compare YoY data because we are still a fairly new company with quick growth which means our metrics from 2015 are (hopefully) going to look much different than our metrics in 2016. MoM metrics, however, are very useful because we can track our progress as we grow.
4. Anticipate Anomalies
With normal reporting, you gain context. Context allows you to easily identify anomalies in your data. Exceptions are moments or time periods during which your metrics are either higher or lower than expected.
Always research these anomalies. You might uncover marketing efforts that worked really well or earned attention (blog post, influencer mention, etc.)  Researching these anomalies will help you anticipate them when projecting your marketing/sales/financial performance next time around. Who knows, you may even uncover unknown issues or new opportunities worth addressing.
I remember sitting in our year end meeting at Rival IQ and looking at our sales metrics. Thanks to our historical data, we knew our sales tend to drop around Thanksgiving and remain low through the end of the year. So we weren't alarmed to see the dip in sales when reviewing our November and December metrics.
By anticipating, you can manage exceptions more effectively!
5. Compare & Contrast Externally
Why do all the companies in your competitive landscape have high engagement and follower counts on Instagram, but not Twitter? The best insights come from understanding your customer behavior across your competitive landscape.
Compare and contrast how your customers have responded to different kinds of content to understand what works and what doesn't. Tracking the way your customers interact with your content and that of your competitors helps you refine, test and repeat. Knowing what performs the best will reveal what resonates with your audience — allowing you to answer questions such as:
Which types of campaigns perform the best in my landscape?

Where are my competitors investing?

How should we adjust our budget?

What should we test next?
Let Your Inner Data Geek Shine with Data-Driven Marketing!
Metrics are not meant to only measure success, they are meant to give you insight into the thoughts and behaviors of your customers. By following these five steps, you can effectively harness the power of any marketing analytics tool in your marketing toolkit!