Hello lovely readers! I recently had a lightbulb moment when I noticed that we have yet to do a "meet the team" post. I realize now how unfair it was of me to deny all of you a behind the scenes look into all the amazingly awesome people at Rival IQ. So without further ado, let me introduce you to the brains behind the operation – the lovely (and might I say very attractive?), Rival IQ team!
John Clark: Founder, CEO
Some fun facts about John:
Crewed as first mate for a month on a 76′ Motor Yacht in Florida and the Bahamas.

Dreamt of being a marine biologist and studying dolphins as a kid (check out his scuba license picture below. I'm loving that Bieber haircut!).

Lived in London for 3.5 years

Makes a mean Old Cuban cocktail.

Has been to every continent aside from Antarctica
T.A. McCann: Founder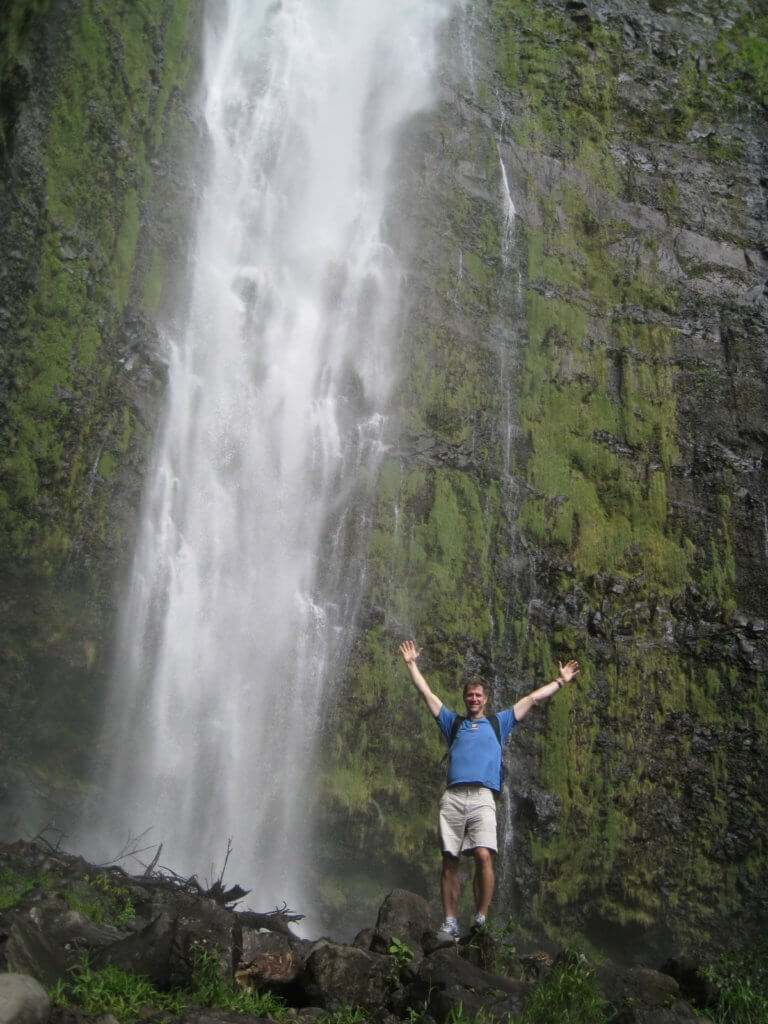 Fun facts about TA:
Was a professional sailor and competed in 2 America's Cups (won one, lost one).
Founded Gist.com and sold it to Blackberry in 2011
Likes to eat salt and vinegar chips at 10 am.
Is a vegetarian, runner, swimmer, and biker (i.e. has really huge calf muscles).
Seth Bridges (AKA Doc): Founder, Developer
Some fun facts about Doc:
Was accused of being a drug runner in Mexico
Almost died in a plane takeoff.
Only wore khaki pants and a comb-over hairstyle until college (check out his fashion statement faux pas below).
Can deadlift 400 lbs.
Was on the rugby team in college.
Seth Pollack: Founder, Developer
Fun facts about Seth:
Spent 28 days in a row in a tent.
Put up new climbing routes in the Washington State mountains.
Lived in Japan for 5 months.
Made it a point to never wear pants in college (no he didn't go commando – he only wore shorts!)
Got caught in a flash flood and had to spend 3 nights camped on a little ledge on the side of a canyon.
Colin Teal: Developer
Some fun facts about Colin:
Can play guitar, piano, and the mandolin.
Is pretty much the ultimate "cat whisperer"
Has never tried coffee (yes, never. Not even once!)

Is a vegetarian that doesn't eat vegetables.
Danielle Prager: Marketing
Lived in England for a year and can pull off a pretty impressive British accent.
Is secretly convinced that Hogwarts is real.
Has over 100 bottles of nail polish.
Is the only member of the Rival IQ team that doesn't like cats.
Drove from Orlando to Seattle in 7 days.
There you have it…
…the glorious Rival IQ team! We hope you enjoyed getting to know us a little bit better, and hopefully some of these pictures provided you with a good chuckle. Hopefully, this gives you a better sense of the people working hard to build Rival IQ. If you want to keep up to date on what we're doing, be sure to follow us on Facebook and Twitter!