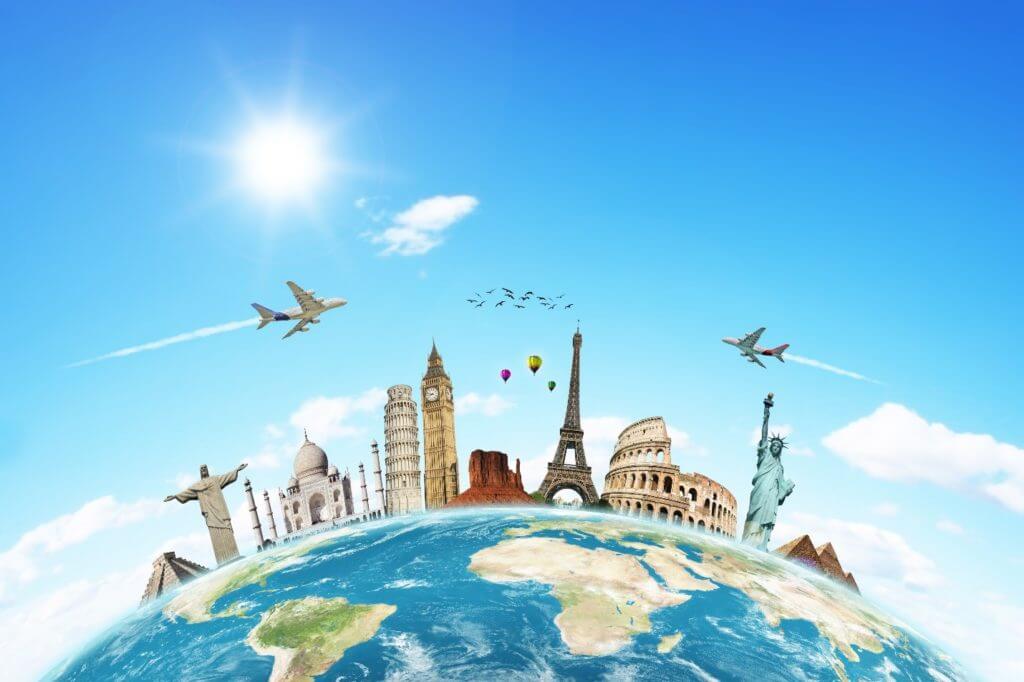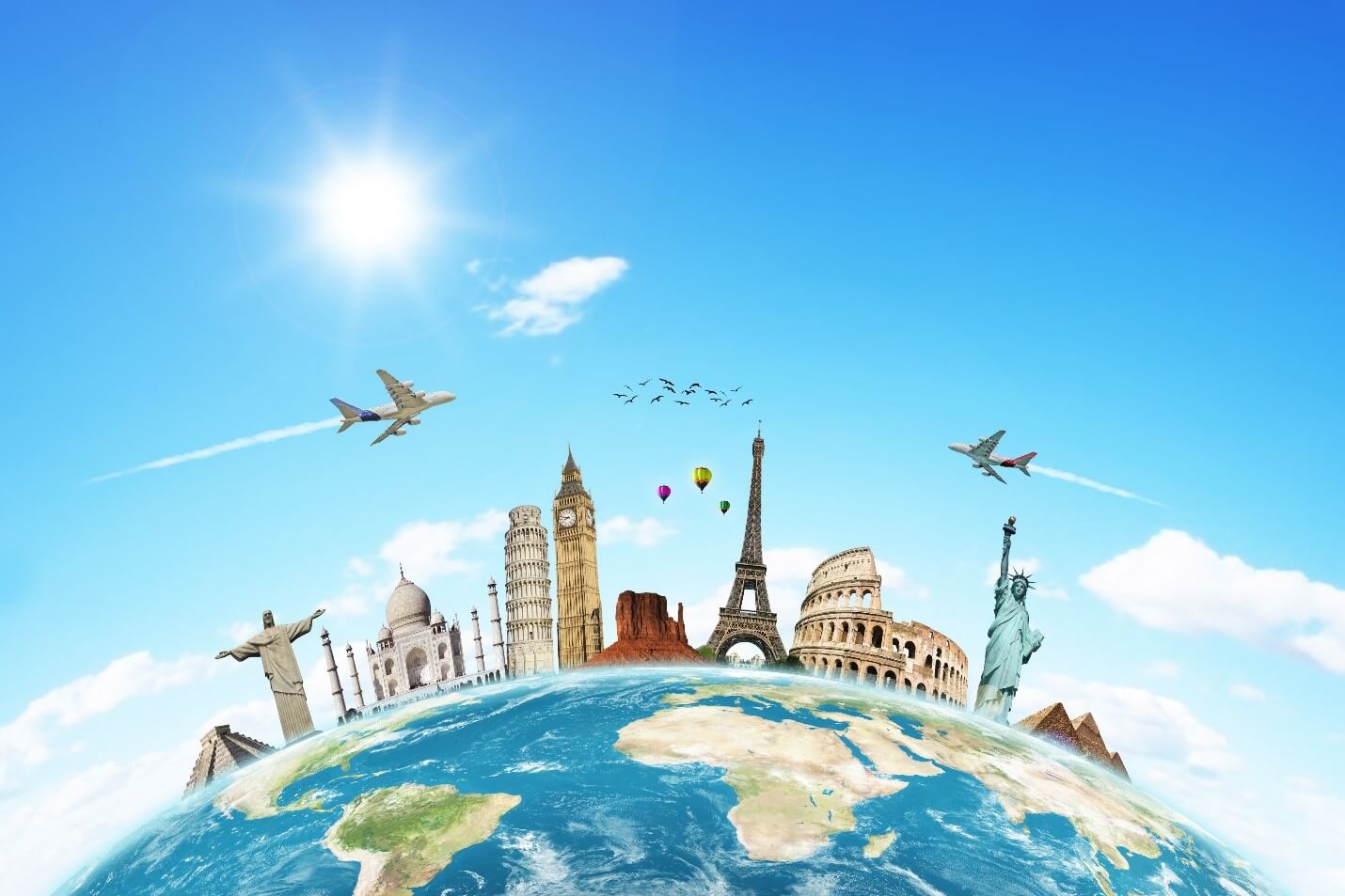 No matter what industry you work for, access to data has completely changed the marketing landscape. From media companies, to startups, to airlines, data-driven marketing has delivered impressive results in terms of engagement, growth and customer loyalty. We can now meticulously (and sometimes obsessively!) track what's working, and not working, when it comes to digital campaigns.
While all industries have been affected by this tsunami of data, no group has been more greatly impacted by data-driven marketing than the travel industry.
In a recent Forbes study titled, Data Driven and Digitally Savvy: The Rise of the New Marketing Organization, there were some key findings:
The travel industry is a clear leader in achieving competitive advantage through data-driven marketing. Sixty-seven percent of travel executives say they have done so in customer engagement/loyalty, 56% in new customers and 59% in customer satisfaction.
Leaders in data-driven marketing are more than six times more likely than laggards to report achieving competitive advantage in increasing profitability (45% vs. 7%) and five times more likely in customer retention (74% vs. 13%).
It's Not Just About Transactions Anymore
At the recent Travel Distribution Summit in Europe, Dara Brady, Ryanair's head of online development, said, "Big data has changed the way we view our customer. You have to look at a much broader view of the customer. Ultimately, the key to success will be the ability to offer a one-to-one personalized service that is relevant to the individual."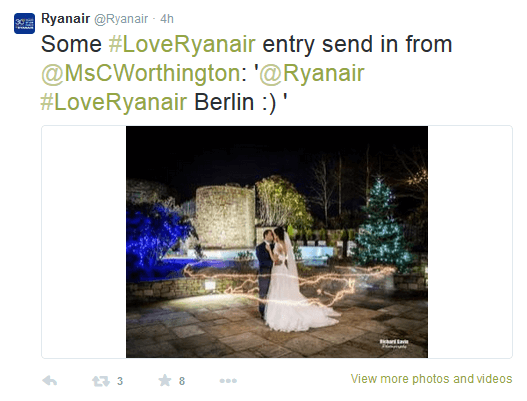 This is a big shift from an industry that used to completely determine success from what a customer booked, the duration of the trip, and the length of the flight. Airlines are now realizing that customers aren't just making decisions based on the cheapest flight. In fact, factors like brand loyalty, comfort and food choices matter. Accordingly, they have to do more to keep the customer coming back.
External Factors Really Matter
Since data has proven that customers no longer just make choices based on what's the cheapest, it's important to analyze all of the outside factors, including things like the weather.
For example, if there's a downpour in New York in January, a customer might be thinking about a sunny summer break. And they might express that desire on social media. Because of this, it's not just important to know what a customer does on the brand website; it's also important to know what they are talking about on other platforms as well.
Data has also shown that a customer you may target as a business traveler one day, may be your perfect leisure traveler the next. Marketing must change and adapt to fit those different needs and characteristics of the same customer.
Content Wins the Day, Again
In the race for better SEO and online buzz, an increasing number of travel destinations are not just relying on traditional media and travel writers to talk about amenities, give a good review, or write articles about destination cities.
Like many marketers, airlines and other travel industry marketing departments have realized individualized content is key. Airlines especially used to count on a few standby sources and guidebooks for shared content, but they're now beginning to create their own.
Here are the lessons Ryanair says they have learned about content:
It must be deeply personal to the individual and linked to behavior and circumstance.
It must be dynamic and able to connect the various steps of the user journey, ultimately leading to purchase.
It must be strongly grounded in user-generated content: Ryanair wants content from real people sharing real experiences, rather than something that looks like a standard guidebook template.
Chasing Down Millennials
Many hotels have created robust social media sites and blogs to attract millennials, who are spending more of their money on travel. According to a recent study by American Express, travel spending by younger travelers is increasing by about 20% each year since 2010. This means the hotel industry has been trying to adapt and change to what people in their 20's and early 30's deem "luxury."
The Burrard Hotel in Vancouver, BC, is part of a wave of new "hipster hotels" – renovated motels from the 50's and 60s now catering to the young, cool, and technology-obsessed crowds. Free WiFi, fancy espresso machines, and Instagram-inspired decor are all a part of the new "luxury" experience, while shoe-shining, cloth napkins, and expensive room service seem like relics from the past.
The Burrard Hotel has active Facebook, Twitter, Pinterest and Instagram pages. It also has a blog, featuring content about both the hotel and the city of Vancouver, as well as content about traveling around the Pacific Northwest.
"When I hire marketers now, I need them to understand how to write articles," said Wendy Underwood, the head of marketing for The Burrard. She told me this while explaining how her job has changed over the last few years. "And I need people who don't just know how to write articles, but also SEO-friendly articles that people will want to share on social media. That's one of the key things I look for now, and I'm always surprised at how many people don't know how to do it."
Tracking Data
Of course, tracking data is necessary before making many important changes to your marketing plan. This is where Rival IQ can help!
This is a look at the social landscape for some of the major airlines in the United States, as tracked by Rival IQ. As you can see, Delta Airlines is the clear winner in terms of audience size alone, with Alaska Airlines in last place by follower count.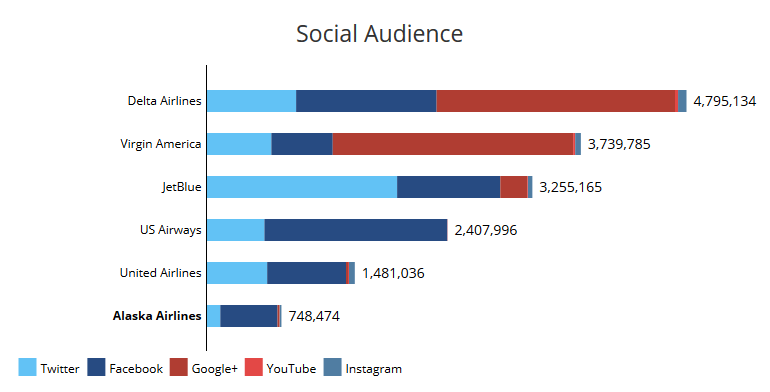 However, if you look deeper at the data, it shows that Alaska is doing a much better job with the audience it has in terms of engagement. Although Alaska has about 1/6th the audience of Delta, it is achieving more than three times as much engagement!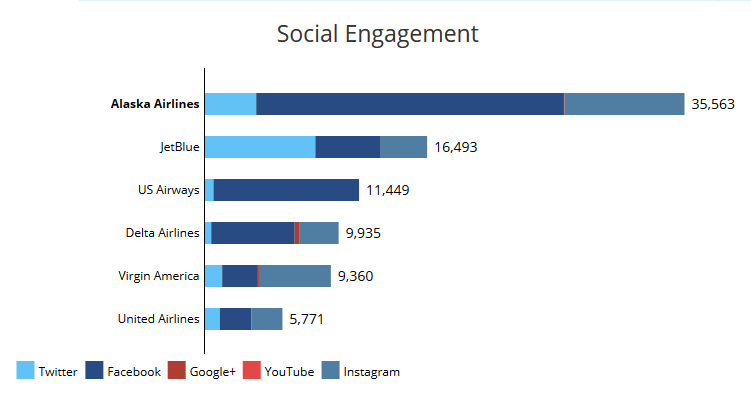 How did Alaska do this?
One smart decision made by Alaska's social media team was to piggyback on the enthusiasm over the Seahawks participation in the Super Bowl. Alaska used quarterback Russell Wilson as their "Chief Football Officer" and made sure to capitalize on the social media buzz!
How has data-driven marketing changed your industry?
How do you feel like data has changed your industry? Let me know in the comments!