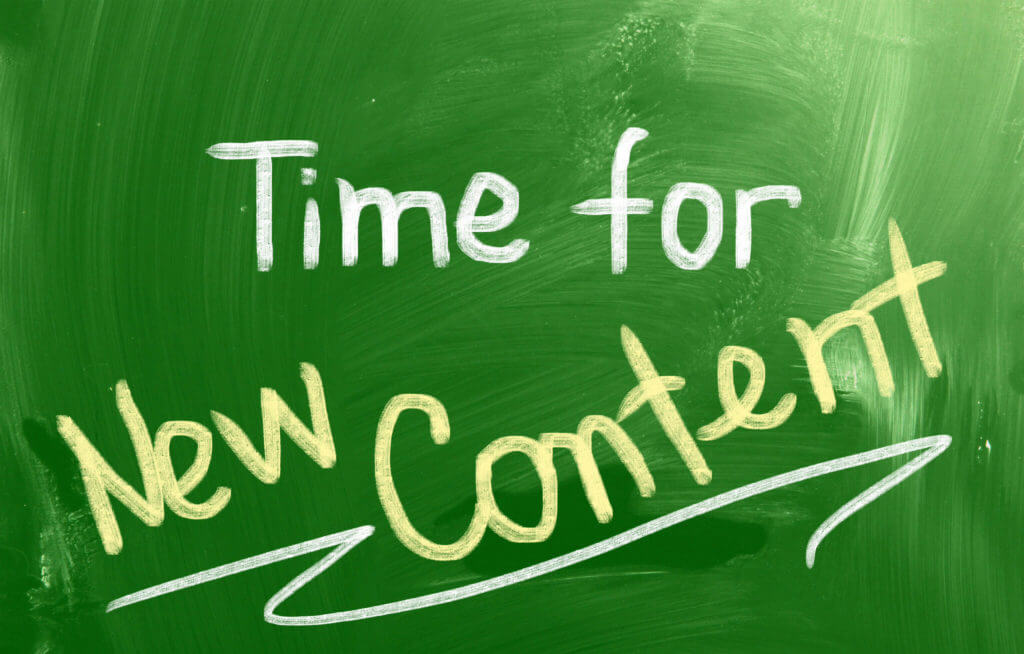 Marketers love to say "content is king". This would just be a silly cliche if it wasn't so true.  With today's digital landscape across Websites, social media networks, blogs and multiple other online channels, content is more than king – it's core to everything you do.  
Without compelling content, based on strong messaging and positioning, you will not only lose the marketing race, your business could lose altogether.
At Rival IQ, we provide the analytics and reports to show you what content from you and your competitors is achieving the greatest engagement with social communities.  With this information, you can focus on creating great content based on what you know is working (or that you know is working for your competition).
But what if creating content is just not your core competency, or you just don't have the time or staffing to do it right?  That's when you turn to social content tools to help you develop engaging content in less time based on best practices and proven experience.
Here are some tools I use every day to build my social content or get ideas for new blogs:
1. PostPlanner: Virtual Facebook Marketing Team
I love these folks.  Not only do they help vastly improve your Facebook posts in half the time it took you before, they love content and what they are doing.  When you reach out for customer service, it's clear the PostPlanner team is eating their own dogfood! I also love how they mix science with creativity, using proven viral content to triple your Likes, Shares and Clicks! And it's easy to schedule posts, so you can plan a week's worth of posts at a time. PostPlanner provides you with proven successful content you can just click on "Share this Link" to post it as well as gives you Status Ideas, Viral Photos and Trending Content.  You can try before you buy with their free trial, and you can even play with the PostPlanner Status Ideas Engine to see some of the fun posts they create around questions, branding, entertainment, etc.
2.  Hootsuite: Find, schedule & manage content
There are a lot of competing tools out there for Twitter, but I love Hootsuite.  And for a start-up, it's affordable. I find some of the other enterprise tools are not only tens of thousands of dollars per year but incredibly complex.  I am one of those users that does not watch videos or take tutorials but just plays with a new app until I figure it out.  If it takes me too long to figure out, I'm gone.  While Hootsuite has some rich capabilities, I was literally set up, sending invites to people I wanted in my organization and team, adding social networks and new streams in a matter of minutes.  One of my favorite aspects of Hootsuite is the scheduling tool, where I can see all my team's scheduled tweets.  I also like creating specific streams around search terms so I can track top content in areas like social media, content marketing, digital marketing, etc.  The only thing I don't really like is how Hootsuite creates a second link for images, so your tweets end up having two links.  Confusing IMO.  I will admit also I am only using Hootsuite for Twitter right now, so I"m sure I am only touching the surface of their capability.
3. Buffer: Easy to schedule and queue suggested content
We also love Buffer, because of great content recommendations that always seems to get strong engagement.  Their scheduling tool also is easy and helpful in making sure you post at a certain frequency or certain times of the day. Buffer does not have the dashboard view that Hootsuite does, but we tend to love their content recommendations.
4.  Google Alerts: News & info in your inbox
Okay, it's old school, but I still use it.  I love setting up alerts for key companies and topics.  While there is sometimes crap content included in these alerts, oftentimes it's a goldmine of nuggets about what's happening in your market.  It's also smart to set up one for your own company in case something happens online that you weren't expecting.  And it's so easy to set up. One issue can be email overload, so be sure to make the settings work for you and your email habits.
5.  LinkedIn Groups: discussions, content & updates
While again sometimes the emails can be a bit too much, I love a lot of the content that comes in from the LinkedIn groups of which I am a member.  My favorite groups, and the content/news that comes from them, include Social Media Marketing, Digital Marketing, Chief Marketing Officer Network, and On Startups.  If you have not joined groups relevant to your job or interests, do so today, and then you can decide how to manage news and updates from those groups.
I subscribe to a lot of great newsletters, but I find the B2C one packed with great blogs and other content perfect for sharing on social media.  They have a vibrant guest blogger community, and they are clear on their target audience and what those readers want to learn or read about.  I do receive other newsletters that I also enjoy, including searchBusinessAnalytics (a TechTarget site), but B2C is a best practice!
What do you use to help you create great social media content?  Let me know here or via twitter @seattledawson.