All-In-One TikTok Analytics Tool
Outperform the competition with in-depth TikTok Analytics from Rival IQ. Easily track, measure, and benchmark your moves on TikTok for social media success.
Try Rival IQ for free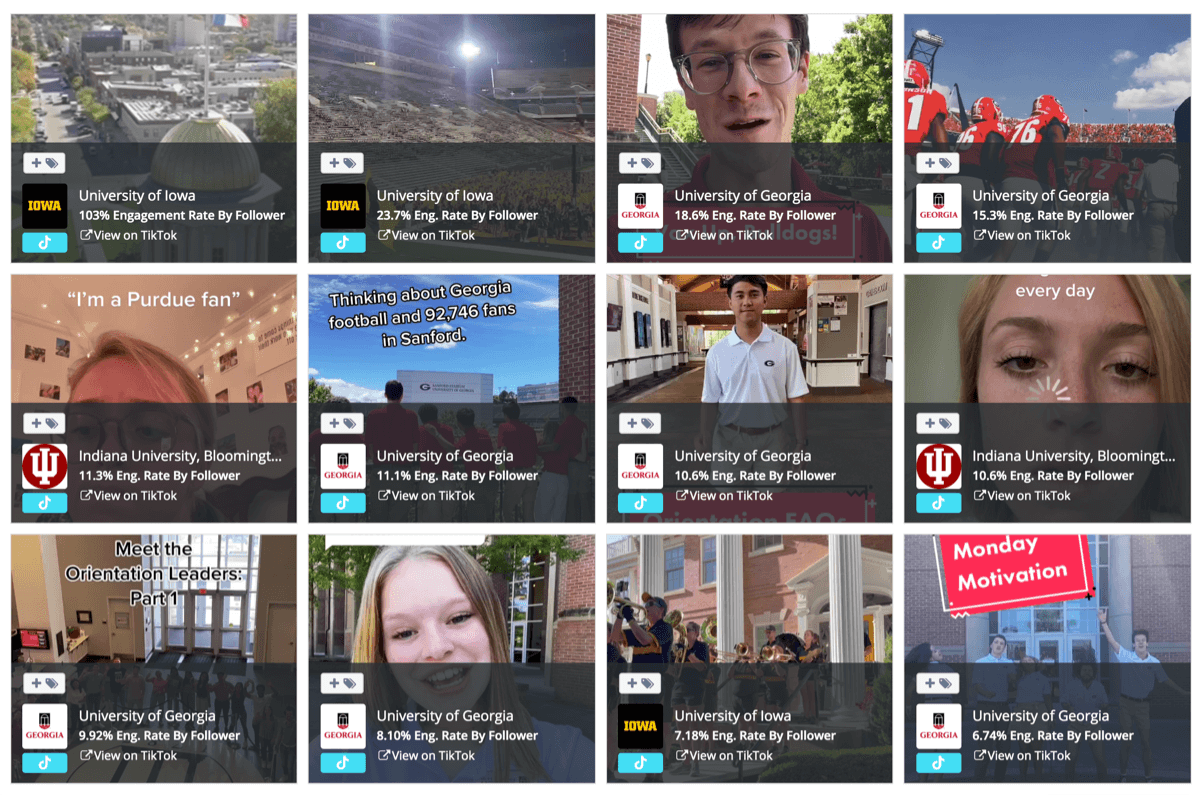 TikTok analytics your way
TikTok performance at a glance: Every like, comment, and share in one place along with campaign performance, video views, and more.
Monitor and outperform your TikTok competition: Build a custom landscape of your competitors for up-to-the-minute leaderboard standings for who's posting the most and who's earning the most engagement.
Automated insights about your posts and metrics: Use insights and observations about your brand's performance, email alerts, custom dashboards, and more to stay ahead of your brand's rivals.
See how you stack up against the competition
Competitive benchmarking: Create context for your social success by keeping a close eye on your competitors' TikTok performance.
Cross-channel analytics: View your TikTok Analytics within our cross-channel leaderboards to see how your social audience, activity, and engagement metrics measure up against your performance on other channels.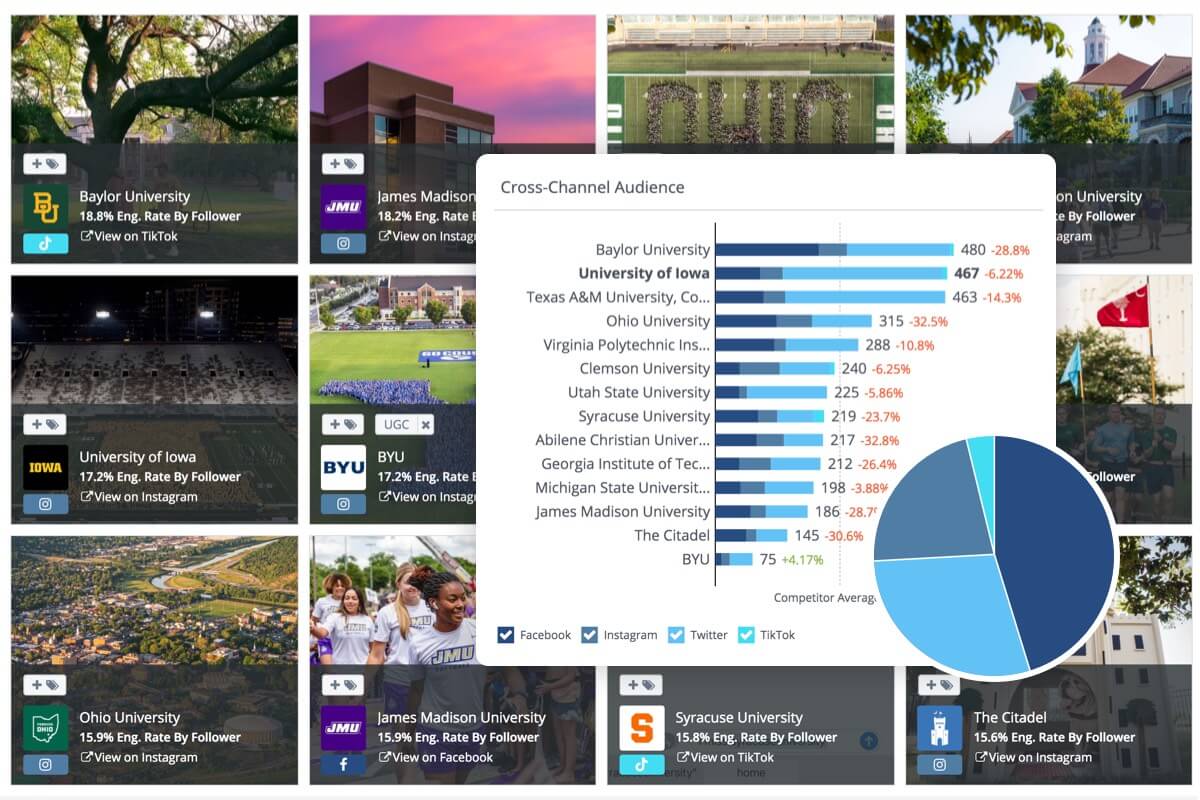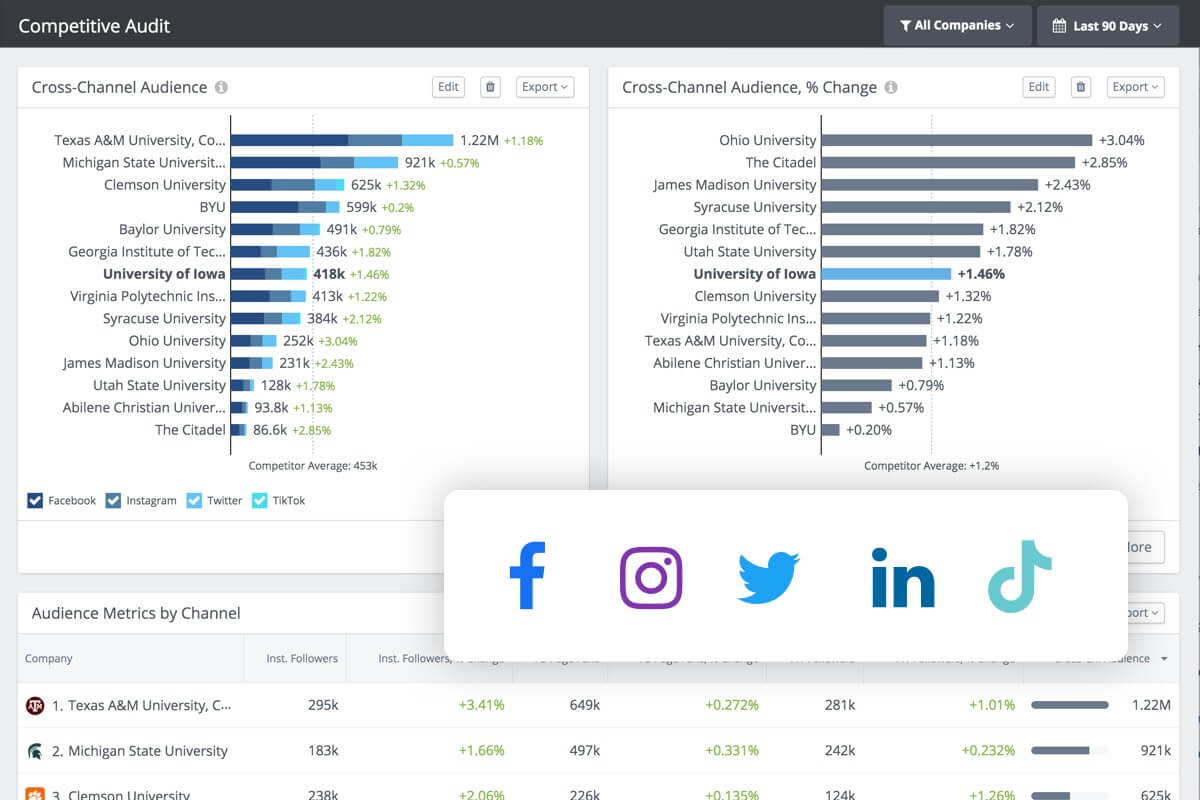 One-stop shopping for all your social stats, including TikTok
All major channels: Every like, comment, and post from Facebook, Instagram, Twitter, LinkedIn, TikTok, and YouTube in one centralized and easy-to-understand platform.
Facebook and Instagram Ads: Strengthen your social ad performance with comprehensive data and automated insights.
Google Analytics: Own your web traffic with the best of Google Analytics so you can learn exactly how your customers are getting to you, and what they do once they arrive.
Hashtag analytics
Analyze your brand's hashtag performance while gathering new ideas for hashtags your competitors are using to find success with your target audience.
Best times to post
Tailored to your followers and your time zone, we've got the data you need to reach your target audience at the time and day where they're most active on TikTok.
TikTok post tagging
Keep track of the queries that matter most to your brand with customizable TikTok post tagging. Easily group posts on a certain topic while effortlessly measuring campaign performance.
Hundreds of companies trust Rival IQ to help them make smarter social media decisions




Ready to get started?
See how you're doing on TikTok with a free 14-day trial. No credit card required.
Start your trial now