TikTok Analytics Now in Rival IQ!

Expand your NetBase Quid social media solutions across all owned channels, including TikTok, the world's most downloaded social media app.
Start your free 14-day trial now
No credit card required. Just smart analytics.
One-stop shopping for all your social stats, including TikTok
All major channels: Every like, comment, and post from Facebook, Instagram, Twitter, LinkedIn, TikTok, and YouTube in one centralized and easy-to-understand platform.
Facebook and Instagram ads: Strengthen your social ad performance with comprehensive data and automated insights.
Google Analytics: Own your web traffic with the best of Google Analytics so you can learn exactly how your customers are getting to you, and what they do once they arrive.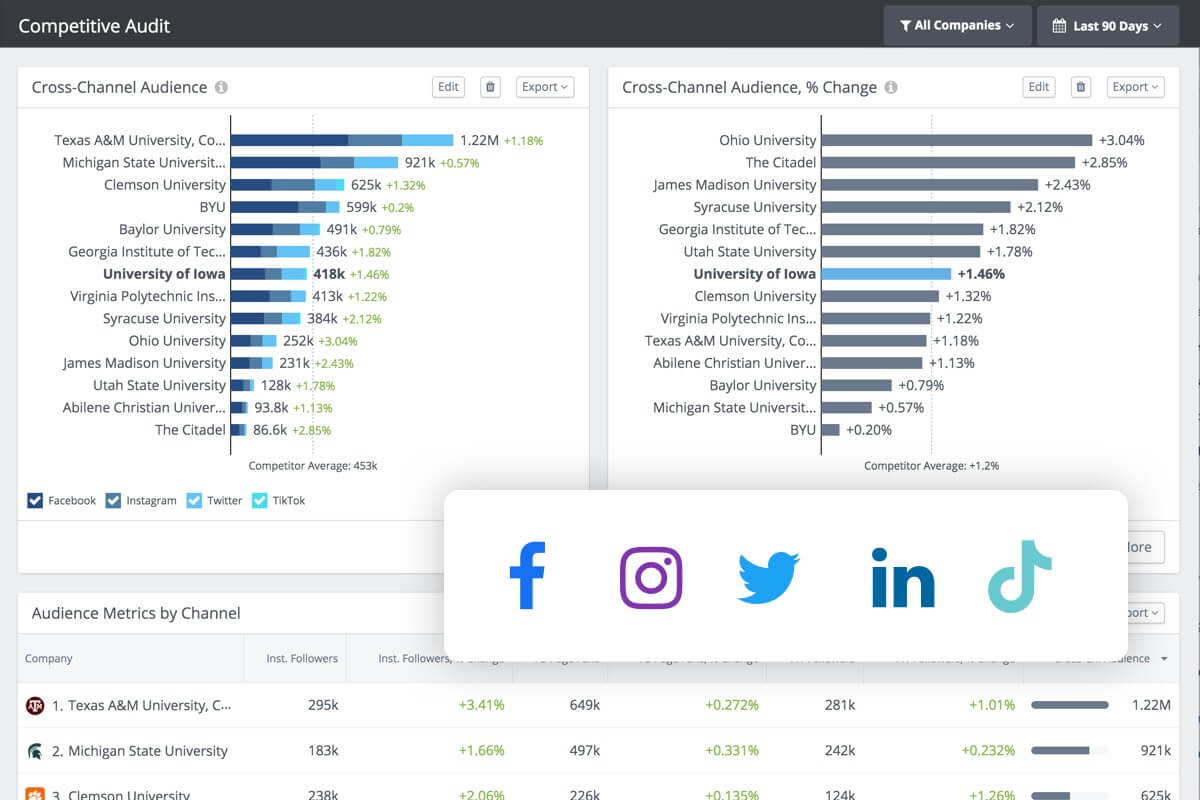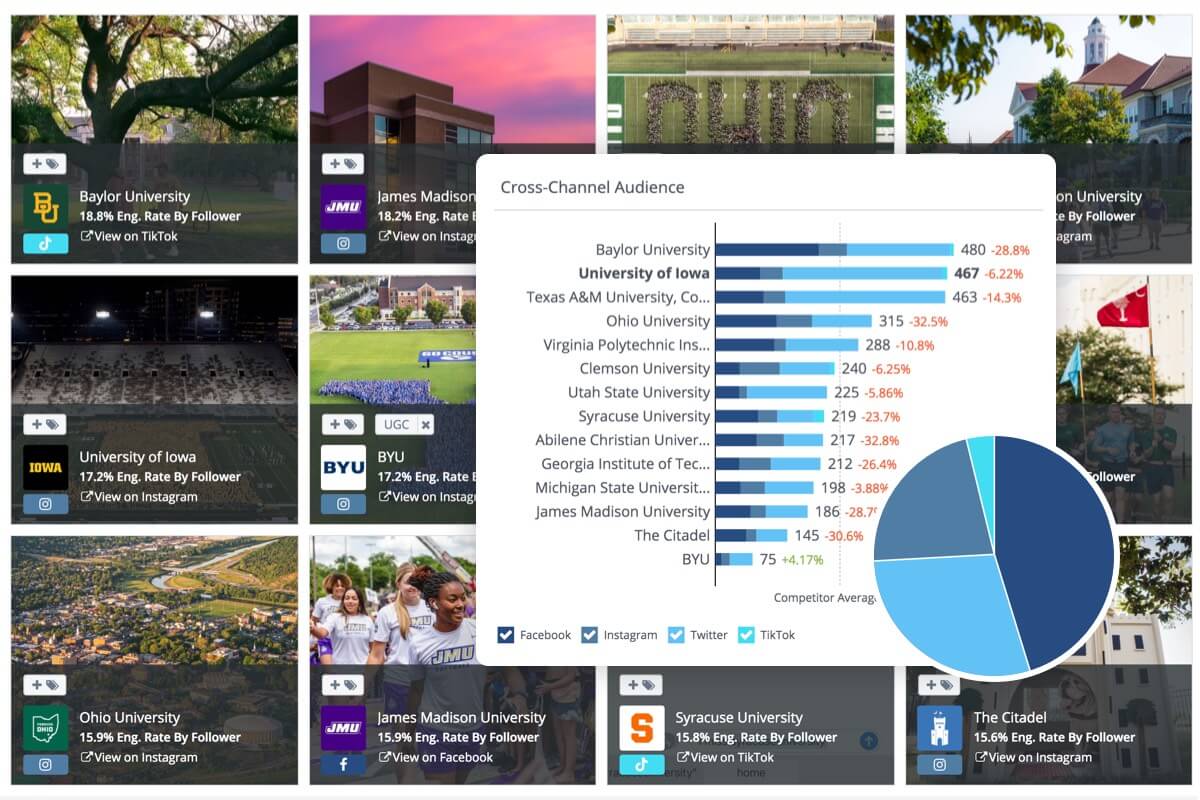 See how you stack up against the competition
Competitive Benchmarking: Create context for your social success by keeping a close eye on your competitors' performance.
Cross-channel Analytics: Uncover your competition's strategies and priorities using powerful analysis tools for popular topics, hashtags, top-performing content, and proactive alerting.
Dive deeper into your social performance
Private Social Media Measurement: Track all your organic and paid social performance in one place across all your channels.
In-depth Analytics: Monitor your engagement rate, activity and impressions, plus in-depth info on your followers like demographics and the best times of day to post.
Social Listening and Search: Incredible Instagram and Twitter search at your fingertips. Identify influencers and brand advocates plus trending hashtags and keywords.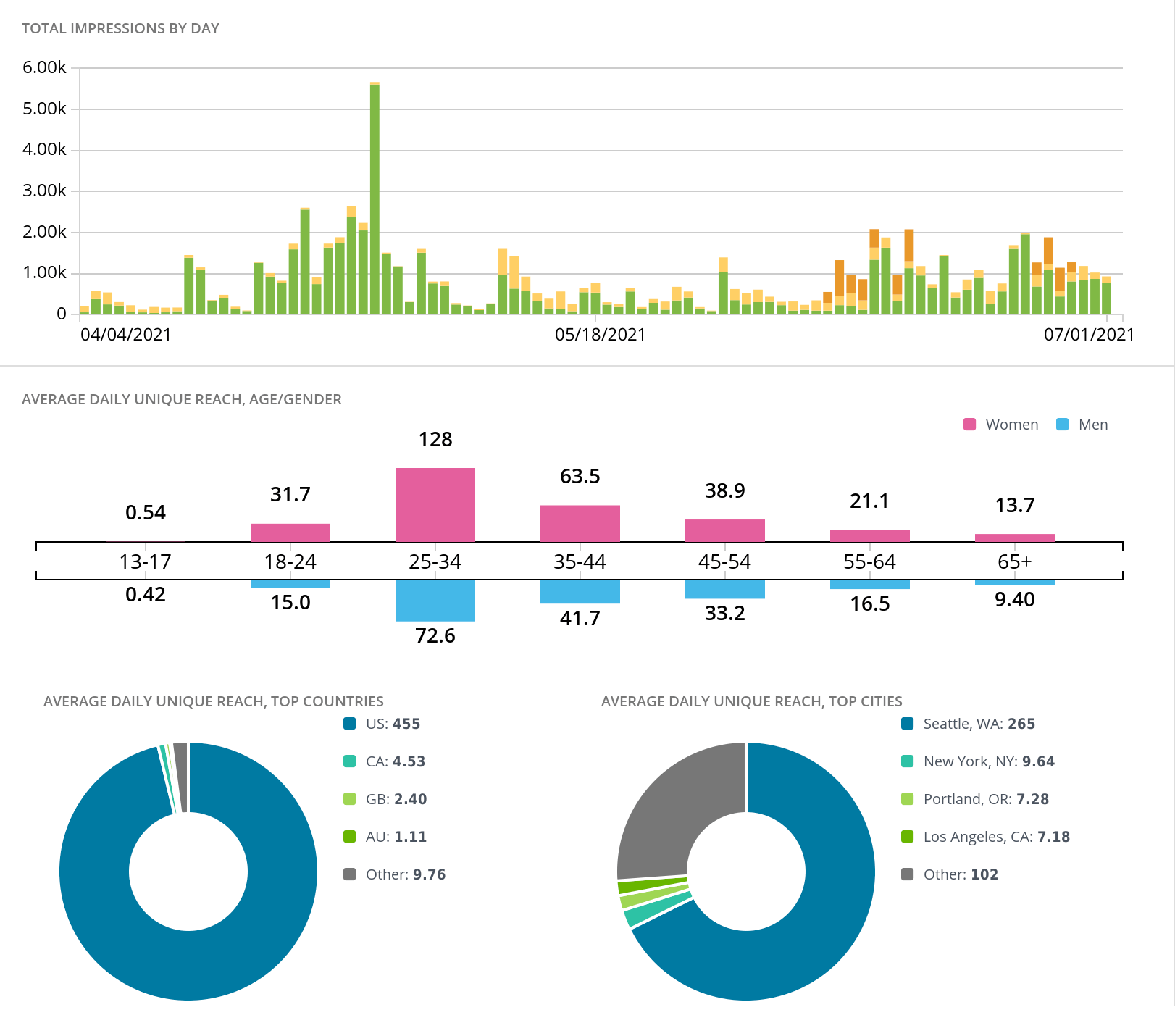 More ways we help you succeed on social
Custom Dashboards
Get more insights by creating exactly the right reports and visualizations for your situation.
Scheduled Exports
Automatic generation and delivery of any report in Rival IQ. Amazing analysis, right in your inbox.
Multi-User Accounts
Simplify collaboration by giving everyone on your team their own login and email settings.
Start Your 14-day Free Trial Now
Hundreds of companies trust Rival IQ to help them make smarter social media decisions