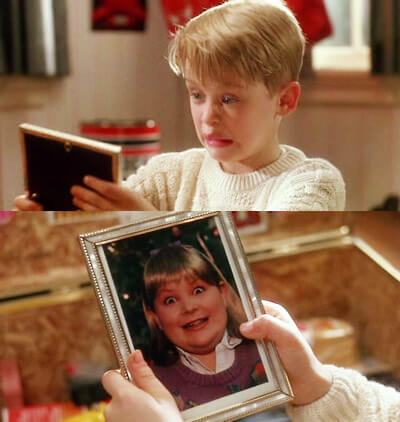 As I was doing my daily scroll on Netflix the other night, I realized just how many holiday movies exist. More importantly, I realized how many holiday movies are awful, cheesy messes. And most importantly, I realized that ugly Christmas sweaters are never flattering – but more on that another time.
Anyways, in my attempt to spare the world of wasting 2+ hours of their time watching any of these holiday duds, I've come up with my top 10 holiday movie picks. Even if you've watched these before, hopefully this post will remind you of how bomb these movies are.
Now with no further ado, here are the top 10 (in no particular order).
1. Miracle on 34th Street (the 1994 version)
Standout quote: "Mr. Collins, I hope you've taken down that old TV antenna. I ripped my pants on it last year" – Kris Kringle
2. Elf
Standout quote: "We elves try to stick to the four main food groups: candy, candy canes, candy corns and syrup" – Buddy
3. A Christmas Story
Standout quote: "I left Flick to certain annihilation. But BB gun mania knows no loyalty" – Ralphie
4. The Ref
Standout quote: "Listen. Santa can't drink no more milk. Santa has a lactose intolerance, and it gives him horrible gas pains. Do you want to see Santa farting down everybody's chimney?" – George
5. The Muppet Christmas Carol
Standout quote: "Christmas is a very busy time for us, Mr. Cratchit. People preparing feasts, giving parties, spending the mortgage money on frivolities. One might say that December is the foreclosure season. Harvest time for the money-lenders." – The wise Ebenezer Scrooge
6. Love Actually
Standout quote: "Hiya kids. Here is an important message from your Uncle Bill. Don't buy drugs. Become a pop star, and they give you them for free!" – Billy Mack
7. Home Alone
Standout quote: "Buzz, your girlfriend, WOOF!" – Kevin McAllister
8. Rugrats Chanukah Special
Not technically a movie, but this Chanukah special was something I looked forward to every year. Click the picture below to watch the entire episode!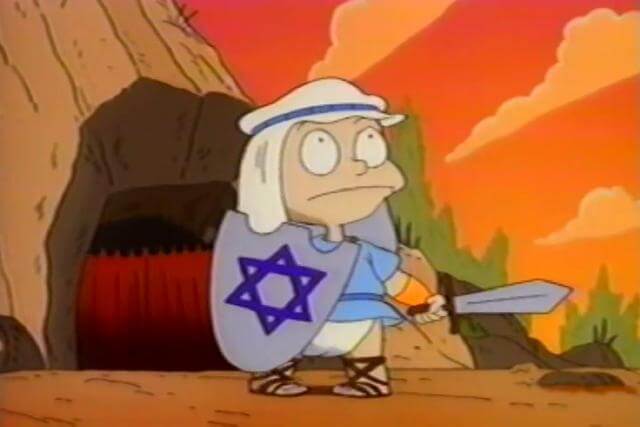 Standout quote: "A Maccababy's gotta do what a Maccababy's gotta do!" – Tommy Pickles
9. National Lampoons Christmas Vacation
Standout quote: "Where do you think you're going? Nobody's leaving. Nobody's walking out on this fun, old-fashioned family Christmas. No, no. We're all in this together. This is a full-blown, four-alarm holiday emergency here. We're gonna press on, and we're gonna have the hap, hap, happiest Christmas since Bing Crosby tap-danced with Danny f***ing Kaye. " – Clark
10. Bad Santa
This movie is R rated for a reason – so you'll have to choose your own standout quote 🙂
So there you have it…
My top 10 holiday movie picks. I'd love to know what your favorites are – so please leave them in the comments below!
Wishing all of you a happy holiday filled with fun, family, and fabulous movies! What are your plans for the holidays? I'll likely be trying to recreate this picture with my two childhood best friends.