With more than a billion connected smart devices and machines across the world, the Internet of Things (IoT) generates an unimaginable volume of real-time data every minute. Yet, only 5% of it is currently being utilized.
IoT data is already affecting every consumer, traveler, and most homeowners. But, most of us are blissfully unaware.
Big Companies are Using the Internet of Things Data & Saving Money
Is using data to improve efficiency new? Nope. Giant companies were the early adopters with the transportation and energy industries leading the charge to reduce costs and improve safety.
In 2007, an ABC news report says "UPS trucks drove 2.5 billion miles last year, but the company says its package flow technology combined with right-turn routes saved 28,541,472 million miles, and three million gallons of fuel."
UPS analyzed data to determine the most efficient routes and the result was no left turns. Faced with the rising cost of fuel, UPS had to find a way to make delivery service less costly or to raise prices and risk pricing themselves out of the market. UPS trucks might be powered by gas, diesel, or even propane, so an exact calculation of money saved is impossible to calculate. To put the savings in perspective, if they saved 3 million gallons of regular unleaded gas at today's low prices, that's a savings of about 6 mil. Not bad, eh?
UPS used sensors in each truck to collect the data, which then uploaded to a general database when the trucks were in for service. As Jack Levis, UPS' director of process management puts it, "Our analytics is the magic."
Imagine what UPS and other transportation businesses will do with real-time data!
Using the Internet of Things for Predictive Marketing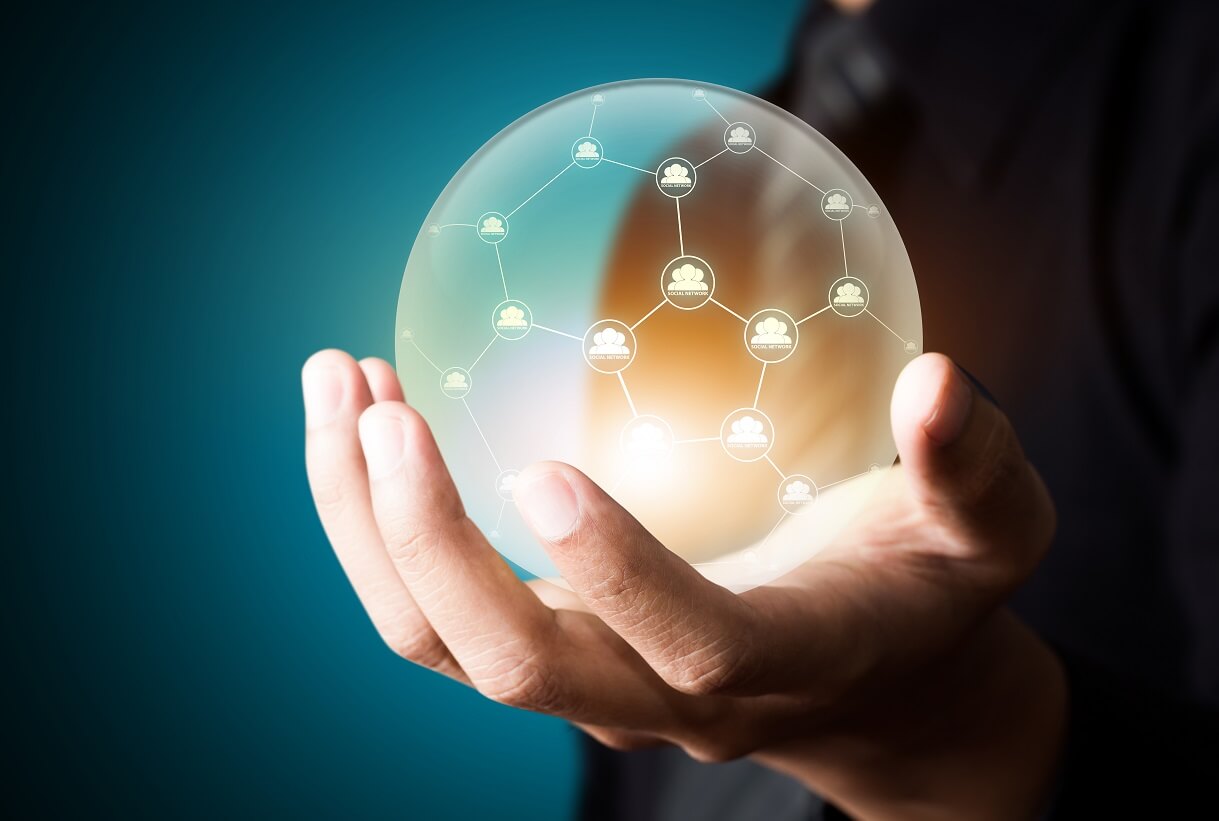 It's easy to see how data can improve processes and save money, but how can you use data as a marketer?
Social media and mobile analytics have changed both marketing approach and consumer expectations. Consumers want a more personalized experience, and data allows marketers the opportunity to deliver. The depth of insight from real-time analytics is evolving into a predictive strategy.
Not only can you know what your customer is doing at any moment in time, but you can also make predictive guesses based on historical data about his/her actions.
I know, it sounds improbable in theory, but you can see it in action every day. Click on Amazon.com and see some impressive stuff already happening. Go ahead, I'll wait. You'll see a page of items you've recently looked at or browsed. Click on any item, and you'll get predictive suggestions – other items you might like because you like this one – and a section labeled "Customers Who Bought This Item Also Bought."
Netflix and Hulu also offer predictive "if you like this, you'll also like that" technology to introduce you to new shows. And keep you highly engaged.
Can you use this technique? Sure. If a customer is ordering a dog collar right now, you can upsell a better model based on the collar choice. Think about it this way: if a customer chooses a girly pink collar for a tiny dog, showing them a range of collars including a wide heavy duty black collar with studs is a complete waste of time. What do people interested in this particular collar buy? Show them that. Shoulder bags with dog pockets. Collars and matching leashes with rhinestones. Organic dog treats.
Online ordering upsell is all about showing the right product to the right customer at the right time. No matter what you sell.
4 Ways to Use IoT Insight to Improve Customer Experience
Analytics provide insight into how your customer thinks by how they behave, and give you more opportunity to engage with them and improve their user experience. Check out these four ways you can use data to improve your customer experience.
1. On the spot personalization.
In Minority Report, advertisers use embedded chips and retinal scans to identify customers and offer deals based on previous purchases. The ad copy is a little clumsy, probably because it's written by screenwriters and not marketers, but the idea is powerful. While you may not have 3D projections that pop up in thin air based on a signal (yet), the technology exists. Here's a program in Russia that reminds drivers who do not have handicap stickers to park elsewhere.
What we do have are smartphones with GPS locators and LED screens. When a customer is nearby, you can lure them in with special deals sent straight to their mobile device. Waze, the GPS application acquired by Google, is already allowing for this interaction to happen.
2. Faster, better delivery.
Technology is changing delivery in amazing ways. More and more retailers are using telematics and tracking solutions to offer cheaper next-day, and in some cases even same-day delivery. Apart from offering same-day delivery on Christmas day in select areas, Amazon's Prime Now has cut the wait time out of ordering online.
Data tracking also cuts down on customer service calls and losses by showing customers exactly where their packages are in the delivery chain.
3. Reaching new audiences.
The IoT is helping many businesses reach customers in remote areas who cannot come to them. Using remote technologies, doctors can monitor patient health, banks can send alerts, and jails can monitor offenders on house arrest. Can you offer your goods and services to customers who could never get them before? If so, how?
4. Direct sales and service.
Now that your devices can talk to your customers'. In the near future, you may see alerts from your car informing you of the best nearby gas prices, or proximity alerts about sales and events at stores you frequently go to (based on GPS data).
You can develop GPS-based apps right now. Remember salivating when you passed a Krispy Kreme with the neon "Hot Krispy Kreme Now" sign glowing? Irresistible, right? Now there's a Hotlight app. It uses your location data to find the nearest Krispy Kreme and lets you know when the "Hot Now" light goes on. If there's a better use for IoT, I can't think of it.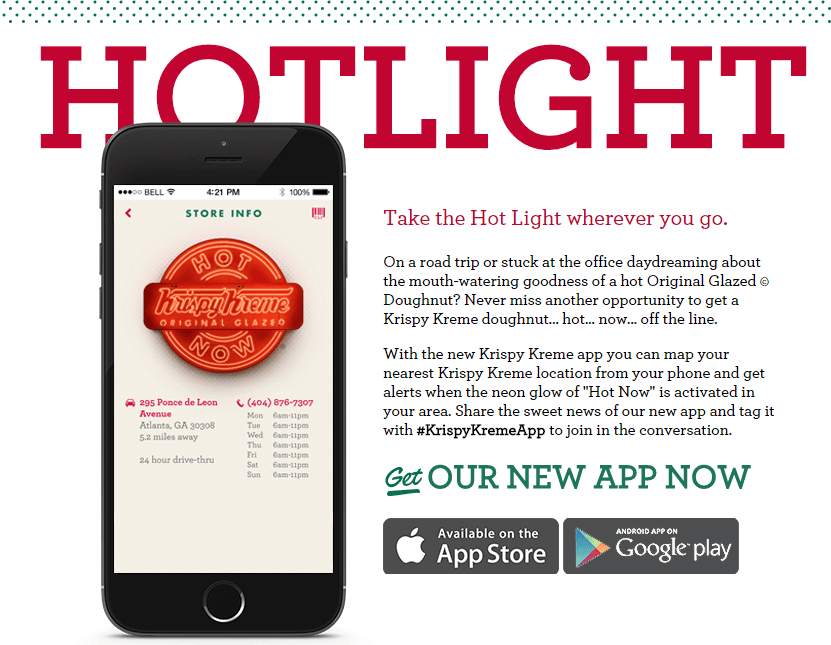 What will you do with the wealth of data at your fingertips?
Will your devices communicate with your customers'? Will you capture data to improve customer experience on your website? Will you use data insight to decide what to serve? The future is wide open for marketers, and the IoT is about to make things very interesting indeed.