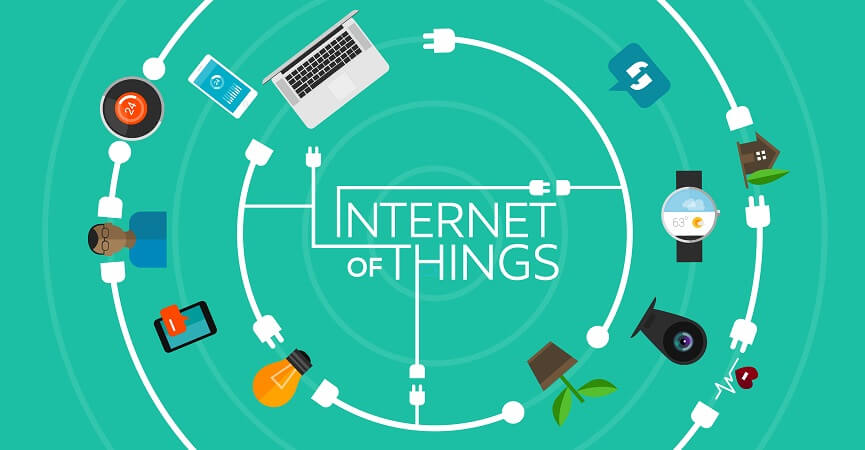 The IoT is poised to cause significant disruption in the world of big data collection, and there still seems to be a lot of confusion about its purpose. Here's a simple explanation of what IoT is and what it means for businesses and consumers.
What is the Internet of Things?
IoT is the common abbreviation for the Internet of Things. You may also have heard terms like Internet of Everything (IoE) or Internet of Devices (IoD). Same thing. All of these terms refer to devices designed to connect to the internet and generate feedback.
Virtually everything we use today has the potential to be part of IoT, from smart clothing (check out the incredible dress worn by Lupita Nyong'o to the "Star Wars" Force 4 Fashion event) to medical devices, like this blood pressure monitor.
Most IoT devices can be programmed and controlled with smartphone apps, and data can be transmitted to the user or to another party, such as a medical professional or retailer. My new printer, for example, has the option of ordering ink for itself when it starts to run low, and my car emails me when it's time for an oil change.
So the concept of IoT is to collect useful data for and about the user.
How IoT Will Change Everything
By 2020, Cisco predicts a staggering 50 billion devices will be connected – and interconnected – to the internet, and that number will continue to grow as technology gets more sophisticated and cheaper. Imagine clothing with sensors that adjust the temperature in your car if you're too hot or too cold. Lights that turn on and off when people enter or leave the room. Medicine bottles that alert a caregiver if a senior forgets to take his pills.
The possibilities are endless and fascinating. How will this all affect you?
User Experience Transformed
From the user perspective, the IoT carries plenty of benefits. There's the money-saving aspect of added efficiency, enhanced comfort, and better usability of your devices. It really is inconvenient to run out of ink for your printer, and it's easy to lose track of details as we go about our busy lives.
I envision a meal you can prepare the night before by dumping all the ingredients in a temperature-controlled slow-cooker that will keep the food cold until 6 hours before you plan to be home, then start cooking. Or not…if your plans change, you can send a message from your smartphone to the cooker to delay or cancel cooking. And how about adding a shopping and nutrient tracking feature? Where you list the ingredients going into the pot, and the cooker tells you the nutritional value of each serving and adds the ingredients used to an interactive shopping list? It's really only a matter of time.
Medical IoT devices have been in use for years already. Insulin pumps for diabetics, for example, track blood glucose levels by communicating with testing devices, then advising the user how much insulin to add based on carbohydrate consumption and insulin sensitivity.
Security will also improve. Biometric sensors will replace or supplement authentication protocols, like logins, signatures, and entry.
How Businesses Will Benefit From IoT
IoT devices are already becoming popular in business settings. UPS has been using a tracking device called a DIAD, or Delivery Information Acquisition Device, to collect delivery data and communicate with drivers since 1991. Not only did it save them money over the cost of paper (89 million sheets per year), but the data collected helped UPS streamline their processes and make delivery routes more efficient. Customers, too, can track their own packages through the system without the aid of a customer service rep, saving time and money for customers and company alike.
Restaurants are using IoT to transmit customer orders from table-side directly to the kitchen, and some restaurants have gone a step further and installed Ziosk, a tablet loaded with functions, including games, social media, and payment options. Customers have something to do while waiting for their food and don't have to wait for the check…they can swipe their cards and go.
In the very near future, IoT technology and data will be available to every business. Even though the concept has been around for some time, device development is still in its infancy. Could your business improve everyday processes to save money and time, improve security, or deliver better customer service with help from IoT devices?
Put your imagination to work to figure out how collecting data and connecting devices might improve your business. What can you implement to harness the Internet of Things for your business?