If you've got a good product/service and decent website traffic, but your conversion rate is low, don't panic. It can seem daunting because a 3% conversion rate means 97% of your web traffic is leaving without buying a thing, but with some hard data and a few tweaks, you can boost your conversion rate and profits. With a structured approach toward conversion rate optimization (CRO), your business is twice as likely to see a large increase in sales.
#1. Split Test
Split testing, or A/B testing isn't going to optimize your conversion rate directly. Instead, it's going to give you the critical information you need to determine what your customers are more likely to respond to, which will help increase your rate.
For effective split tests, choose to test a single element at a time. Testing too much at once can complicate figuring out what worked best. Test a number of things, from the page layout, to the color scheme, to the headline and copy, and even the offer itself.

Not sure what to test first? Think about how much revenue each test could bring in, and then rank your tests. Do the ones that have the greatest potential impact first.
#2. Address Customer Objections
No matter how good your offer is, there will be objections. There will be hesitations about taking the offer. Since you won't be face-to-face to figure out the objections as you go through your sales pitch, you'll need to address all the possible objection issues in the copy itself.
Create a list of possible objections, and then work solutions into your copy. Some ideas include: including the problem your product or service solves, showing your credentials, sharing testimonials from happy clients/customers, comparisons with similar products or services to show why yours is better/worth the additional investment, etc. The longer the list, the better. Get input from others to make sure you're not missing anything, so you can address as many concerns as possible.
#3. Build Trust/Credibility
If customers don't trust you, they're not going to buy from you. And while it's true it takes time to build trust, there are things you can do to build trust immediately.
Make it easy for people to find out how to contact you.
Highlight staff expertise. Use images and staff bio copy to show there are real people working for you.
Include press mentions. This shows third parties trust you.
Keep your website up-to-date. If you've not updated your blog in awhile, you're telling visitors you're out of business.
#4. Make Buying Easy
Your buying process should be as simple as possible, and guide your user through each step through the process. Limit the number of choices your customers have. If you must have a lot of products in your catalog, invest in filters to make it easier for customers to find whatever it is they're looking for.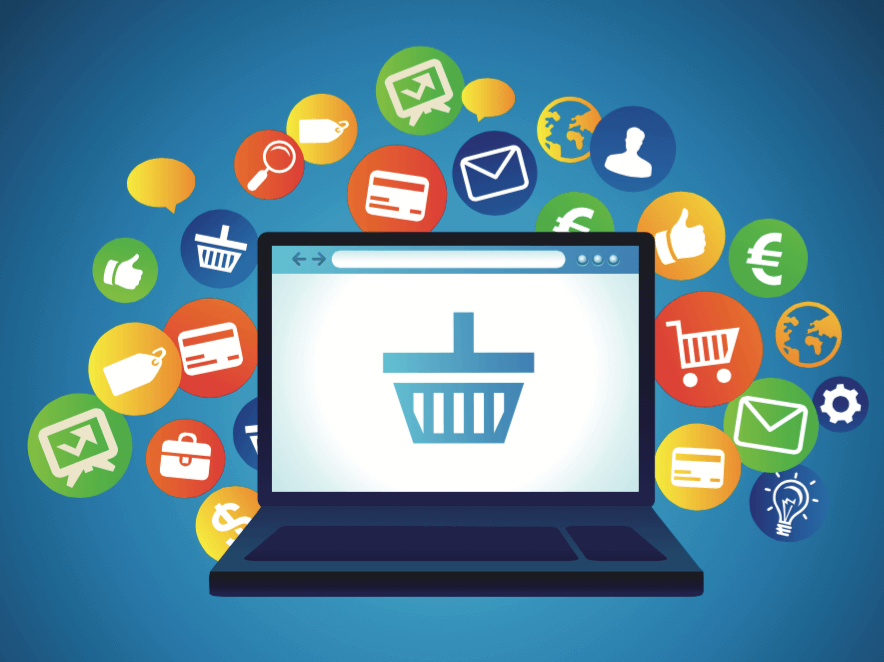 Don't ask your customers to fill out more form information than they need to. The more they they have to provide, the less likely they are to fill it out. 23% of customers will abandon their shopping carts if they're forced to create a new account, so give them the option to checkout as guest. A higher number, 28%, will abandon the cart if they're presented with unexpected shipping charges. Clearly state shipping policies, and provide a way for customers to calculate shipping costs. It's not the act of needing to pay for shipping that matters, it's the unexpected high cost that turns them off.
If you can, offer free shipping. A 2010 study showed 93% of shoppers said free shipping is encouragement to buy more. The same study showed two of every three shoppers would buy more if they had the option to return the item for free, as well. And a 2014 study showed offering free shipping can boost revenue by 10%.
#5. Prove It
Regardless of the claims you're making, have proof ready to back it up. Whether it's in the form of customer testimonials, clinical studies, case studies, review websites like Yelp and Tripadvisor, or demo videos, you'll need something to prove that not only do you know your stuff, the product or service you're offering really will help the customer reach whatever goal they're trying to accomplish.
Groupon® is a prime example of using social proof – showing the number of people who have purchased each offer. They also create urgency – more on that later – with a countdown clock to show how much longer the offer is available.
#6. Minimize Risk
Buyers know there's risk in every transaction. Write a guarantee your business can standby, and you'll reduce and possibly eliminate the perceived risk.
Budget grocery store chain Aldi® may not sell brands that advertise, and may require you to put a quarter deposit in the cart to avoid carts damaging cars in the parking lot, but they wholeheartedly stand by their products with a double guarantee. Not only will they replace the product, they'll also refund your money.
Craftsman® will either repair or replace hand tools, without even requiring a receipt. If you need to return a product though, you'll need the receipt, and depending on the item, have anywhere from 30 to 90 days to do it. Some tools, like power tools, don't qualify.
Jansport® bags are luggage are guaranteed for life. If it breaks, return it to the warranty center. You'll either get it repaired or replace.
#7. Create a Sense of Urgency
Use scarcity to create a sense of urgency, because this can help motivate your customers to act right now. If you have a limited quantity of a product, use that to your advantage. You can also use time-related scarcity, by placing a time limit on the offer.
Allegiant Airlines is a perfect example. As a budget airline, you're nickeled and dimed at every corner, but the fares themselves are low, and no matter where/when you try to book, there;s only a certain number of seats left at whatever price point.
However, if you choose to use scarcity, don't be fake about it. Everyone knows there's no limited quantity on a digital product. It's okay to sell a few copies at a discounted price, but people will know if that clock always restarts and there's a constant threat of the price going up. If you don't think people will catch you and they do, you'll dramatically decrease your trust, and the trade off just isn't worth it.
#8. Reduce Website Load Time
Did you know, a one second delay in your site load time can reduce your conversions by 7%? 30% of people are willing to wait anywhere from six to 10 seconds for your website to load, but fewer people are willingly to wait longer, and 16% of people expect a one to five second load time.
Run speed tests. If your website doesn't cut it – and remember, you only have about eight seconds to capture a user's attention – it's time to make some changes. Ask your designer/developer to help. A number of things like the file size of images, and the amount of code required to run your website (themes/plugins, etc.) all affect load time.
#9. Remove Distractions
Your landing pages need to built with one thing in mind: conversions. You want a single action from your customers, so remove anything from the page that's not relevant to that action. Remove sidebars. Shrink headers and menus. Remove any unnecessary images.
Small Changes Can Up Your Conversion Rate!
Whether you choose to implement one or all of these strategies into your CRO plan, you can and will see an increase in your conversion rate over time. Don't underestimate the power of small changes; they can make a big difference in your bottom line.