In the swarm of year-end lists that compile such as the best songs, most popular YouTube videos, and wait-worthy restaurants, one of the best 2016 compilations a savvy digital marketer can pore over is a recap of the most successful big-time social media campaigns and lessons of 2016 (and see why they made a splash).
AT&T
"Keep Calm, Your Internet's On"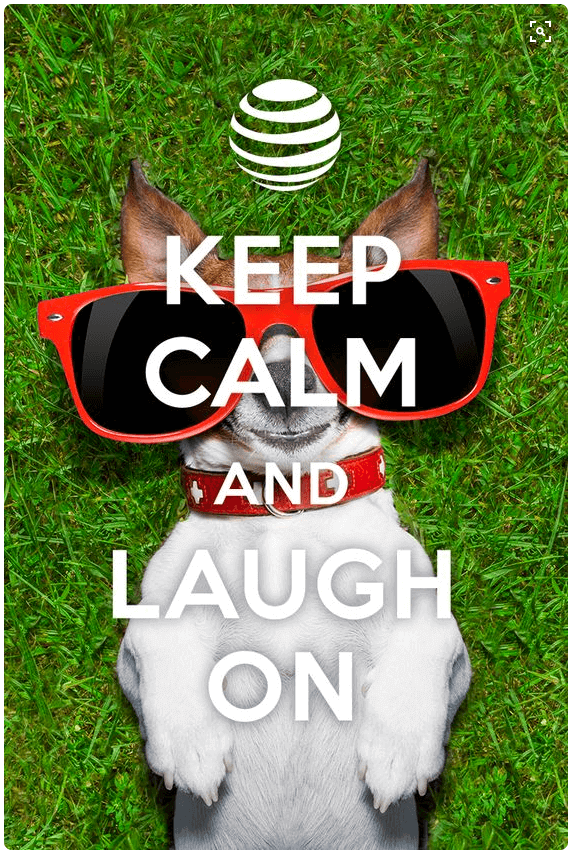 Strategy: Use a photo-driven animal theme to promote internet service.
Platform leveraged: Pinterest
The winning metrics: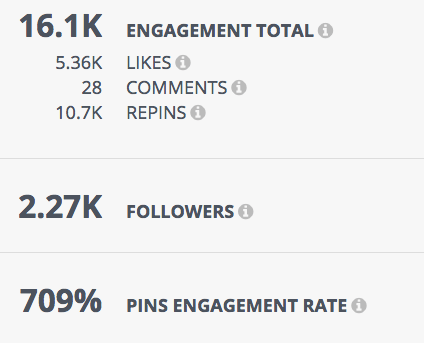 Why it worked: AT&T merged two of the oldest tricks in the book to elicit high engagement in this campaign. They successfully promoted the reliability of their internet service by connecting with their audience using a tried-and-true tool that guarantees engagement on the internet–dogs. Leveraging a 'cute animals' theme is one of the most recognizable and easiest to connect with on a social platform–it's attractive, evokes emotion and makes people happy. Paired with a parody based on the hugely popular social theme, "Keep calm and carry on," they found a message that resonated well on Pinterest. Well-played, AT&T.
Verizon
"Double Tap to Plant a Tree"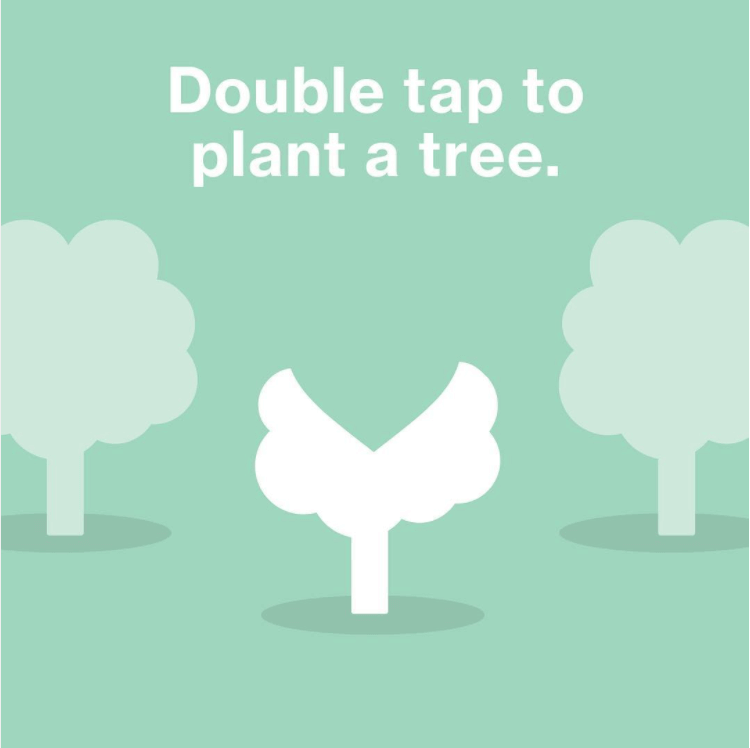 Strategy: directly ask for engagement – i.e., a like – by tying it to an important environmental issue.
Platform leveraged: Instagram
The winning metrics: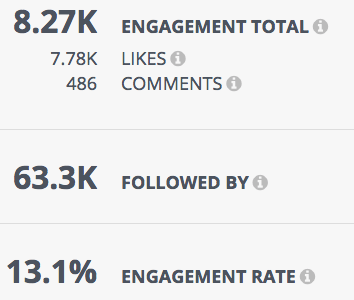 Why it worked: Environmental and community outreach appeal always look especially great–on a large corporation. Blending this knee-jerk public goodwill with an actionable deliverable–merely liking the post–gives this brand instant, powerful likeability.
Amazon
Prime Saves the Day


Strategy: Tie a pivotal brand offering to an irreverent, fun piece of entertainment
Platform used: YouTube
The winning metrics: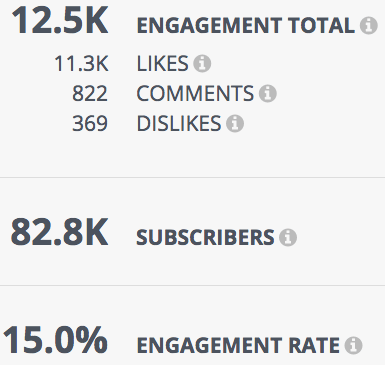 Why it worked: At its core, Amazon Prime operates on the principle of instant gratification. So using YouTube, a go-to instant entertainment source, highlights this essence of Prime membership while placing it within an accessible context–further engraining the necessity of using Prime.
Casting the benefits of an Amazon Prime account in a lifestyle light, this commercial grabs you with a narrative that tugs at your heartstrings in a way we can all relate. Again, cute content takes gold home for the win in social media engagement.
IBM
"Coping with Humans": A Support Group for Bots

Strategy: Irreverent Humor
Platform leveraged: YouTube
The winning metrics: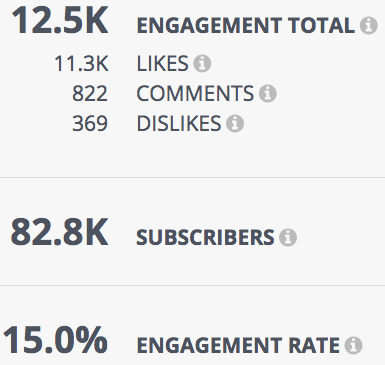 Why it worked: The video manages to simultaneously make fun of humans while highlighting IBM Watson's ability to connect with them and inspire success. It's both irreverent and mainstream, mixing popular phrases like "I'm eating my feelings" with the oddity of a robot support group. In effect, it's compelling enough to capture the short attention span that characterizes the appeal of YouTube by incorporating a touch of humor making IBM's Watson unforgettable. Finding a creative way to humanize AI makes the product more likable and memorable, added with a touch of humor and you have a social media campaign darling.
Microsoft
Can you name any women inventors?


Strategy: Leverage the best-performing media type on each channel to discuss women in tech
Platform leveraged: Facebook
The winning metrics: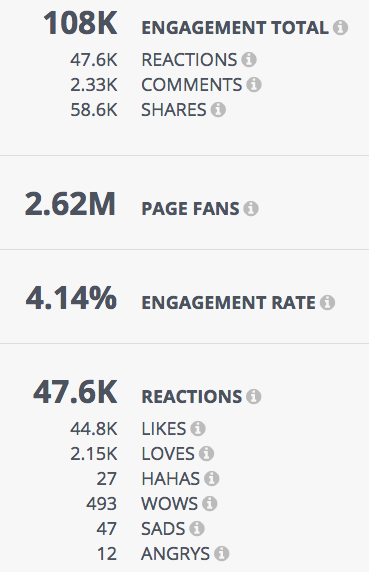 Why it worked: Microsoft's message is about the future of women in tech, but how they crafted that message differently on each channel that stood out about this campaign. Instead of creating one type of post (ie, video, photo, .gif) and sending it out on all channels in the format, they crafted the same message on the leading media type for each social channel to maximize engagement levels on each channel. Due to time restraints (something social media marketers know all too well), this is an often overlooked best practice on social media today. It pays to pay attention to the most engaging media type on your social channels.
In regards to the message, Microsoft's campaign makes use of different age demographics to provoke the nostalgic and inspiring reaction that comes from contemplating time and the future–where the world's been and where it can go (the insinuation being that Microsoft is a key player in making the future an empowering place).
Coca-Cola Brasil
"Taste the Feeling"

Strategy: Giveaway
Platform leveraged: YouTube
The winning metrics: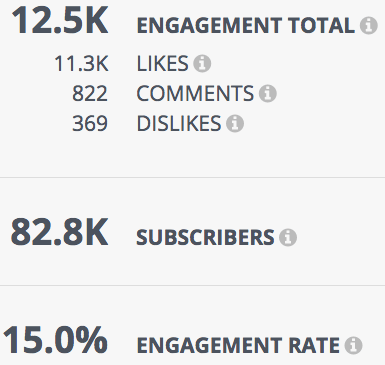 Why it worked: This powerful piece of media straddled multiple entertainment arenas to connect with viewers on several important levels. Using a famous artist to create an original song exclusively available on Spotify and iTunes-available, plus highlighting the scope of the song (UEFA Euro 2016, Just Dance video game), brought out the theme in the song and video: no matter where you are in life, Coke's there with you. This campaign uses a triple threat. They used a celebrity to endorse the product, offered a giveaway of custom content, and paired up with popular partners to help their reach. Now that's Coke pulling out all the stops.
The Last Word on Social in 2016
Although we may not all have the marketing budget of these Fortune 500 companies, we can learn a few things by diving in and analyzing the marketing tactics they've used in these best performing social media campaigns. Considering their success on social, you'd think they had hired creative geniuses, but what we see here is that they leverage the same tactics as everyone else, just on a much larger scale. We challenge you to build a campaign built on parody featuring cute animals like AT&T or to grow the awareness and reach of your companies' corporate social responsibility campaign by directly asking for participation from your audience like Verizon. Tactically speaking, the techniques that work well for the biggest corporations on the planet will work for you too.
Going into 2017, remember to tailor content to the particulars of each social platform. Does your post appeal to instant entertainment? Ongoing community discussion? Unabashed product boosting? How can you use the cuteness factor to tug at emotions? Determine what kind of allure your content will have to your audience, and match it with the right media type for each social platform that best showcases your message.