Social Engagement Scores, Comments, Likes, and Shares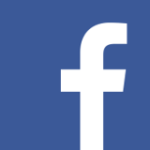 You're trying to build a community using your social channels, and you post all the time.  Perhaps your competitors post more than you, perhaps they post less. The question is, "are you getting the social engagement from your communities that will eventually help you to your goals?"
We've recently released our Facebook Engagement Metrics that make it easy for you to see who in your landscape actually has engaged communities, both relative to the size of their community and in absolute terms.
Want to see these features in action? Read Danielle's most recent blog post, What Nail Polish Can Teach You About Amazing Customer Engagement.
Has your account expired? Email and let us know you'd like an extension to give our new Facebook Engagement metrics a spin!
Here's an example. Taking a look at some digital marketing companies, the plot below shows a count of Facebook posts (during the last 7 days) versus community engagement with those posts, relative to the size of each company's Facebook following.  As you can see, HubSpot certainly posts a lot, but as a function of the size of their Facebook network, Marketo and Unbounce get way more engagement on average.  Want to do analyses like this in Rival IQ?  It's easy, so go log in now.
Internet Explorer, You're Cool With Us Now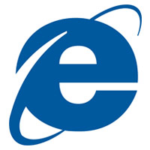 So, it may or may not be true that all the cool kids have Macs.  Your coolness notwithstanding, if your I.T. guy (or gal) had your P.C. locked down tighter than Fort Knox and IE was your browser, "No Rival IQ for you!" Though it is hard for me to imagine a computer without Chrome, Safari, or Firefox, apparently they exist.
So, in the love-everyone-equally spirit, Rival IQ now supports Internet Explorer 9 and Internet Explorer 10. Get some.
Insights From Our Blog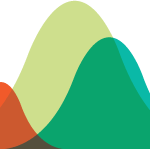 Nail Polish & Customer Engagement. Think a makeup company can't school you on customer engagement? Think again.
Read More
Hashtags: Good, Bad, and Ugly. Annoying hashtags have begun to overwhelm the ones we once considered useful. Where do you land?
Read More
Some of our best insights come from you
Your feedback and input really does make a difference, so please don't hesitate to email us or use our in-app messaging to let us know how to improve things for you.
For your suggestions and feedback during the last month, thank you to: StefanieG, MelissaG, RachelH, TomB, MattT, CarlosS, KristiH, ToddS, MattH, DaveN, AdamS, JuliaC, MattF, RickP, WillC, LynnR, AndrewH, SateeshN, GinoB, DavidC, PaulineR, and TimR.
We're Hiring
Are you (or do you know) a talented UX pro or developer that wants to work with a great startup team (IMHO)? We're currently on the lookout for a couple of motivated individuals to strengthen Rival IQ.  Email us if you know of someone who's interested.
Thank you for your continued support.
The Rival IQ Team: John, SethP, Doc, Danielle & Colin