Teens and twenty-somethings – with their disposable income, are every brand's dream. It's no surprise then that brands are falling over themselves to figure out how to utilize Snapchat, where millions of them engage daily.
If you're like them, enticed by this newish platform, and trying to dive into the odd world of Snapchat – we've got you covered. But first, remember the most important rule of social media: choose your brand's channels with care. You need to be able to truly invest in new channels. If you don't have the resources, be it time, money or personnel, don't waste the effort. You'll be bound to disappoint your fans.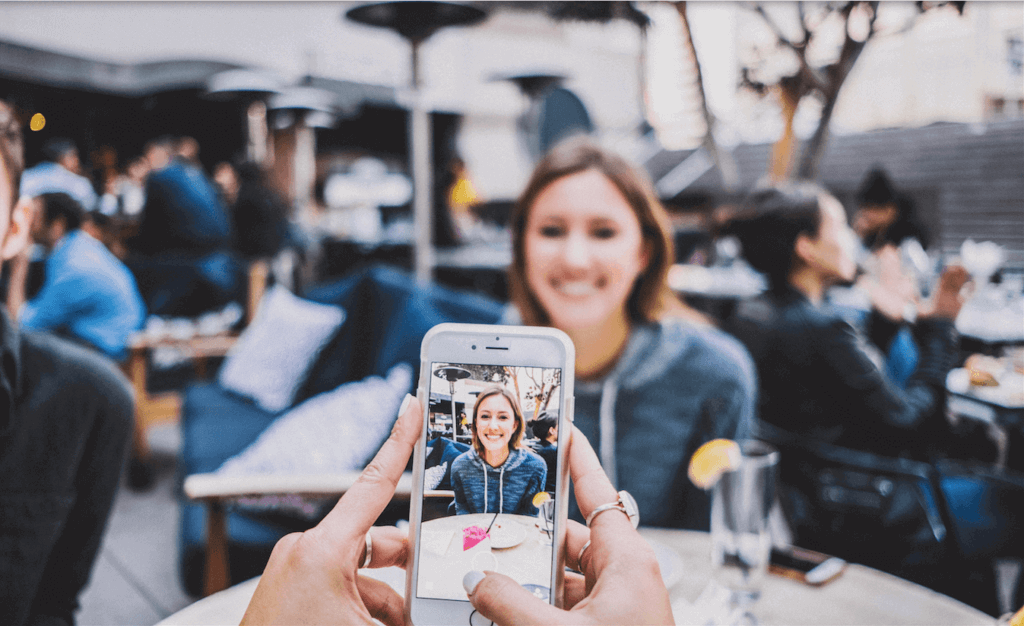 Snapchat has over 150 million daily active users – skewing heavily to the under 25 crowd, which makes up 60% of its user base. When I started researching this article, I asked brand managers that not utilizing Snapchat – why not? Other than those who reasoned that they didn't have the resources to do it well, many reasoned that Snapchatters don't want to see brands on the platform.
They're wrong. Snapchatters enjoy following brands, using branded lenses and filters – what they don't like are ads. So just as marketers have to engage and provide relevant content on Facebook & Twitter, it's the same for Snapchat. If you want your brand to be successful on Snapchat, you need to provide relevant and relatable content.
When it comes to following brands on Snapchat, you'll find similar dynamics as other channels. Your customers and fans will follow you if you provide engaging content. That means telling an interesting story.
Here are six ways you can use Snapchat to tell a great story:
Sneak Peeks
Use Snapchat to give your followers a teaser of a new product. Take a lesson from Anastasia, whose President (Claudia Soare -@Norvina), gave their followers a sneak peek of upcoming products. It's created quite a stir as now everyone is wonder what these palettes mean.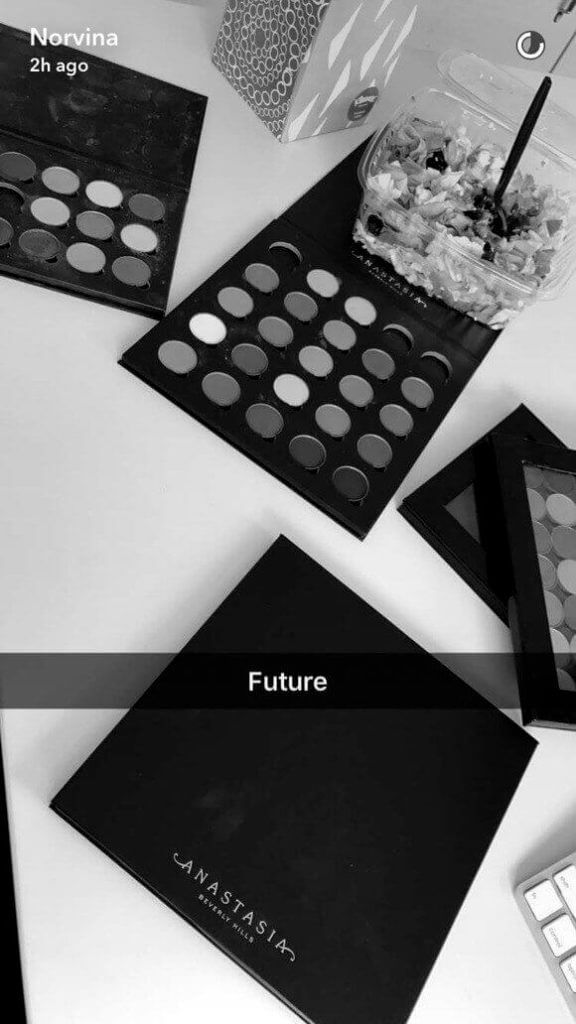 Behind the Scenes
Take your audience behind the doors of your office, production or even an event. Giving them an insider's perspective gives you the opportunity to showcase the personality of your team or even how you make the magic happen. The Skimm does this by allowing its followers to experience a bit of their office culture. They don't share news or content that you would see in their daily emails – instead, you get updates on employee diets, the opportunity to vote on employee shoes, or special visitors.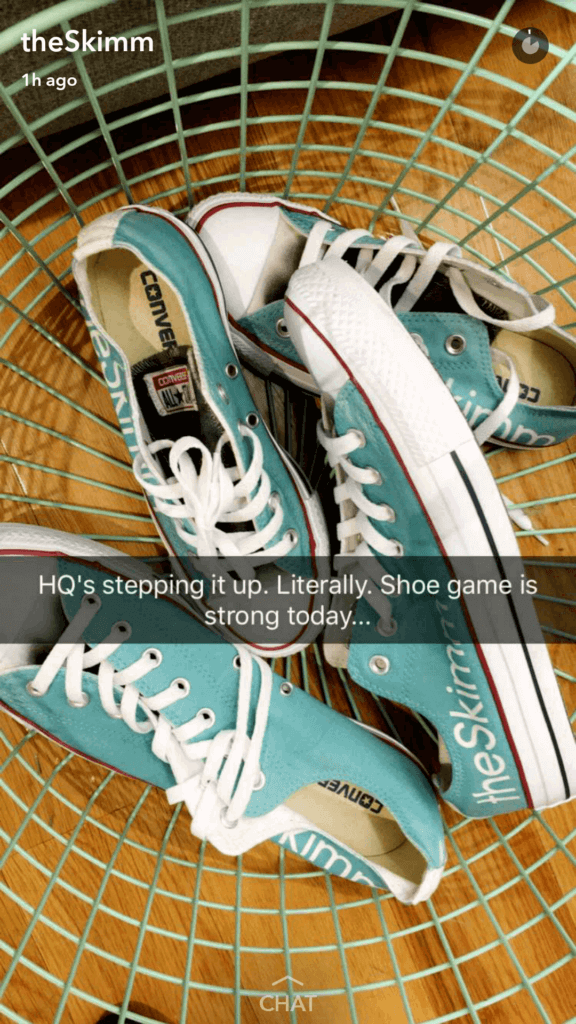 Influencer Take Over
Have an influencer take over your Snapchat account for the day. Your followers will enjoy their take on your product, headquarters or an event.
Live Events (and Recaps)
Take your fans along for the ride during a live event. Whether it's an industry conference, a festival or a sporting event – give those who can't be there a taste of what they're missing. Take it a step further to share a recap of the day's events. The NFL does this well by highlighting the activities that happen throughout a day at the stadium – including user snaps.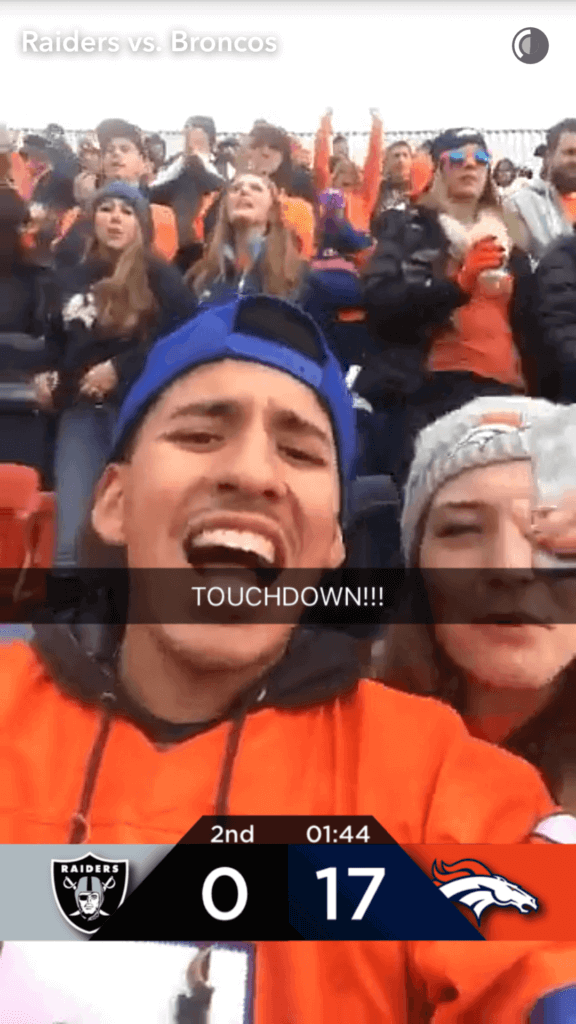 Limited or Exclusive Offer
Take advantage of the short life of a Snap. Provide your followers with an exclusive discount code or early access to a sale.
Extend offline or digital campaign
Prolong the life and reach of an offline or digital campaign with Snaps. Share images of billboards, snaps of live engagements or even new products in-store. Think about offline campaigns in new ways, and it'll work for Snapchat. Take a lesson from Popsugar who regularly shares lists made up of a series of images that often end in checklists – like this de-stress list.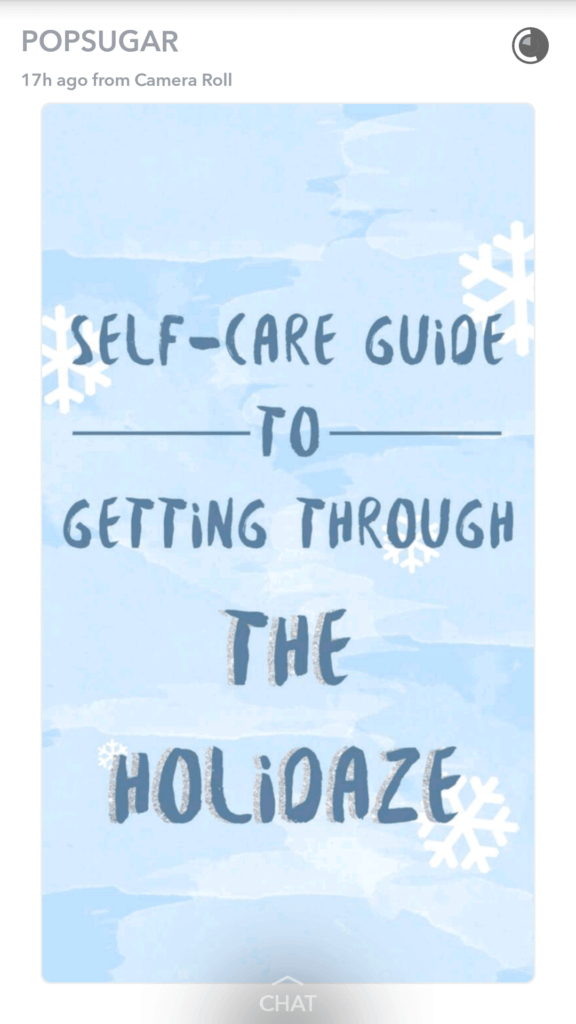 If you're using Instagram Stories or Facebook Live – This list should sound familiar. In execution, you'll find that Snapchat is similar in many ways. Just as with those platforms, the best brands on Snapchat don't have to be media companies. You have an opportunity to carve out a new home for your brand and your followers with Snapchat.
Just keep these best practices in mind:
Be relevant: Share Snaps that will interest your audience.
Have fun: Snapchat isn't about being straight-laced and all business. Show some personality and have fun and your followers will follow suit.
Promote your profile: Snapchat doesn't make it easy to find friends – let alone brands. So make sure to use a handle that makes sense, and promote your profile across other channels.
Be consistent: Since Snaps only last for 24 hrs, you need to be posting regularly. Daily is not required, but post too infrequently, and your followers will lose interest.
Embrace raw and uncut: Part of the appeal of Snapchat is the rawness. Users aren't worried about perfect sound or rehearsed shots. Fit in by keeping your brand's snaps untouched and approachable.
If you must advertise in Snapchat, use Geofilters: As mentioned earlier, Snapchatters aren't fans of the video ads within Snapchat. So if you're looking to advertise within Snapchat, it's better to go with sponsored filters. Sponsored lenses get pricey – which is why big brands have exclusively used them. A more affordable approach is to use Geotargeted filters, known as geofilters. Geofilters are a Snapchat feature that works by letting people or businesses create a filter for a particular location. Snapchat users can only use that Geofilter if they are in that area. Geofilters allows your brand to hit a targeted audience without breaking the bank. Use these at an event, like a festival your brand sponsors or as part of an in-store promotion.
As with all marketing activities, it's important that you understand your audience, and speak to them appropriately. And that social channels change and their audience ages – just ten years ago, only college students had Facebook. For now, Snapchat serves up to the under 25 crowd well, and if done right, expands your brand's story. Dive in and have fun.
Does your brand use Snapchat? Tell us why or why not, and share your handle too!