Coming up with new and fruitful content ideas on a regular basis is hard. Really hard.
Getting campaign buy-in from your boss, clients, or team is a hurdle too. You can transform the painstaking process of coming up with great (potentially viral) content using the social news hub, Reddit.
Reddit's value as a source of inspiration was reaffirmed this year when I attended MozCon for the first time. There were so many fantastic speakers and topics I could write about, but Daniel Russell, the Digital Marketing Manager at Go Fish Digital, captured my attention with an intriguing talk about using Reddit as a tool to help inspire, inform, and curate new and creative content for your marketing team or client.
I love Reddit. I find myself perusing some of my favorite subreddits on a daily basis (time kill suggestions that will make you smile include r/aww and r/showerthoughts). I found it fascinating to learn how other marketers are using my favorite source of news and entertainment to make them better at their job.
What is Reddit?
Reddit is an online forum where over 250 million users form communities on the internet to post content, discuss topics, read and write reviews, have conversations and debates. It is currently the 8th most popular website on the internet and experienced over 274 million unique visitors in January 2017 alone. Reddit is arguably the biggest and best place to find content ideas, and you can be using this forum to come up with amazing content. Full stop.
Reddit's Key Features for Marketers
So what makes Reddit so attractive to marketers?
Subreddits
Subreddits are smaller forums within Reddit dedicated to a particular topic. Examples include r/movies, r/content_marketing, and r/socialmedia. For example, r/movies is a subreddit where you can read reviews about a movie, watch the trailer, or discuss the movie with others. On a more relevant marketing note, r/content_marketing is a subreddit dedicated to content marketers helping each other improve content, give feedback, and share advice and tools from the trade. The subreddit, r/socialmedia is intended for professionals who are actively engaged in social media and community-oriented websites around the world.
Subreddits are powerful because you have people self-segregating themselves into interest groups and providing you topics that are important to them. What you're digging for as a marketer is already happening organically on Reddit.  
As marketers, we're always searching for more data that is going to inform us about who our target market is and what topics and issues are important to them. With so many users on Reddit, there is a subreddit for just about everything you can imagine, which makes this website so valuable.
Discussion Threads
People can comment on content as well as other people's comments. When they do this, it's called a discussion thread (go figure). By reading through discussion threads, you're essentially tapping into a focus group discussing content that you haven't even created yet.
To do this, simply find a piece of content you like on Reddit and read through the comments. You can analyze the sentiment for the content you might want to create. 
Ask yourself:
Did they like the content?

Did they hate it?

Are they critiquing it? How?

Are they discussing how that piece of content could have been better?
Upvoting/Downvoting
Upvoting and downvoting on Reddit is an 'informal expression of the values of many Redditors". Redditors upvote something if they think it contributes to the conversation and downvote something if it's off-topic, irrelevant, or lacks value.
Upvoting and downvoting on Reddit will help you get buy-in from skeptical or risk-averse bosses and clients. You can look at the most upvoted content for new ideas and inspiration. Hundreds, sometimes thousands of people, have already validated the most upvoted content. You can take that idea to your boss and say, "People find this content valuable. Let's create this."
Ranking
The upvotes and downvotes contribute their ranking. Top content automatically bubbles to the top and becomes more visible to a wider reach of Redditors. Top content is determined by an algorithm of upvotes, downvotes, and time.
Ranking = # upvotes + # downvotes * time
If content gains popularity via upvotes in a short span of time, it has the potential to earn a spot on the front page. The front page is an amalgamation of the most popular content across all the subreddits.
Usually, the majority of content that actually makes it to the front page comes from the most popular subreddit channels. This is because more people belong to these channels, and therefore are more visible, faster to more people.

Rules of Reddit
No spam

No vote manipulation

Each subreddit has its own rules – read them!
For example, the Data is Beautiful subreddit has a rule stating that you can only post about politics on Thursdays. Violating rules can get you kicked out of subreddits.
How to Find the Golden Nuggets on Reddit
Become an active user
Use Reddit enough to understand the environment and the culture of the Reddit community.
Master Reddit's Search Function
Reddit doesn't have a sexy search bar, but it gets the job done if you know how to use it. Here are a few tips to help you get started.
Most Valuable Filter Combo: Top content of a particular subreddit + past month. This search combination will give you the most recent top content relevant to your target audience that hasn't been "played out".
Search by author: If you are interested in one user's content
Search by website: If you're trying to dig into a specific topic, like sports, you can look at what's been most upvoted on ESPN.com
Sort by categories: Categories include top content (most upvoted), newest content, most comments, etc.
Search by Time Frame: Such as the last 24 hours, week, month, year
Limit results by particular subreddit: This helps to narrow down relevant content
Filter subreddits: You can search content posted on a particular subreddit or by the most controversial topics (controversial topics = most up and down votes)
Creating Great Campaigns with Reddit
So, how do you combine the most popular subreddits and the best content to transform these findings into something for your marketing team or your client? Here's a mini case study Daniel discussed at MozCon to help illustrate how this works.

The Hydraulic Press Channel is a channel on YouTube where you can watch a guy crush things with a hydraulic press in his machine shop. Anything from cheeseburgers to anvils, this guy will crush it. People love it. Searching for a compelling video content idea for a jeweler client, Daniel noticed that videos from the Hydraulic Press Channel were trending on Reddit. 
Goals
So, he got the bright idea to see if this guy would crush one of his client's diamonds. After finding his email address, he reached out to make a deal. Go Fish Digital sent him a massive diamond from their client to crush for his channel. In exchange, they asked that mention who gave him the diamond, that he include a link to the client in the YouTube description, and to mention where he got the diamond from if reporters reach out to him. He agreed.
Results
The Diamond Crushing Video became #1 on YouTube for over 24 hours (massive brand exposure)
It received over 10.5 million views

Every news outlet talked about it (including the weather channel)

Bonus: they received a TON of backlinks (including to this blog)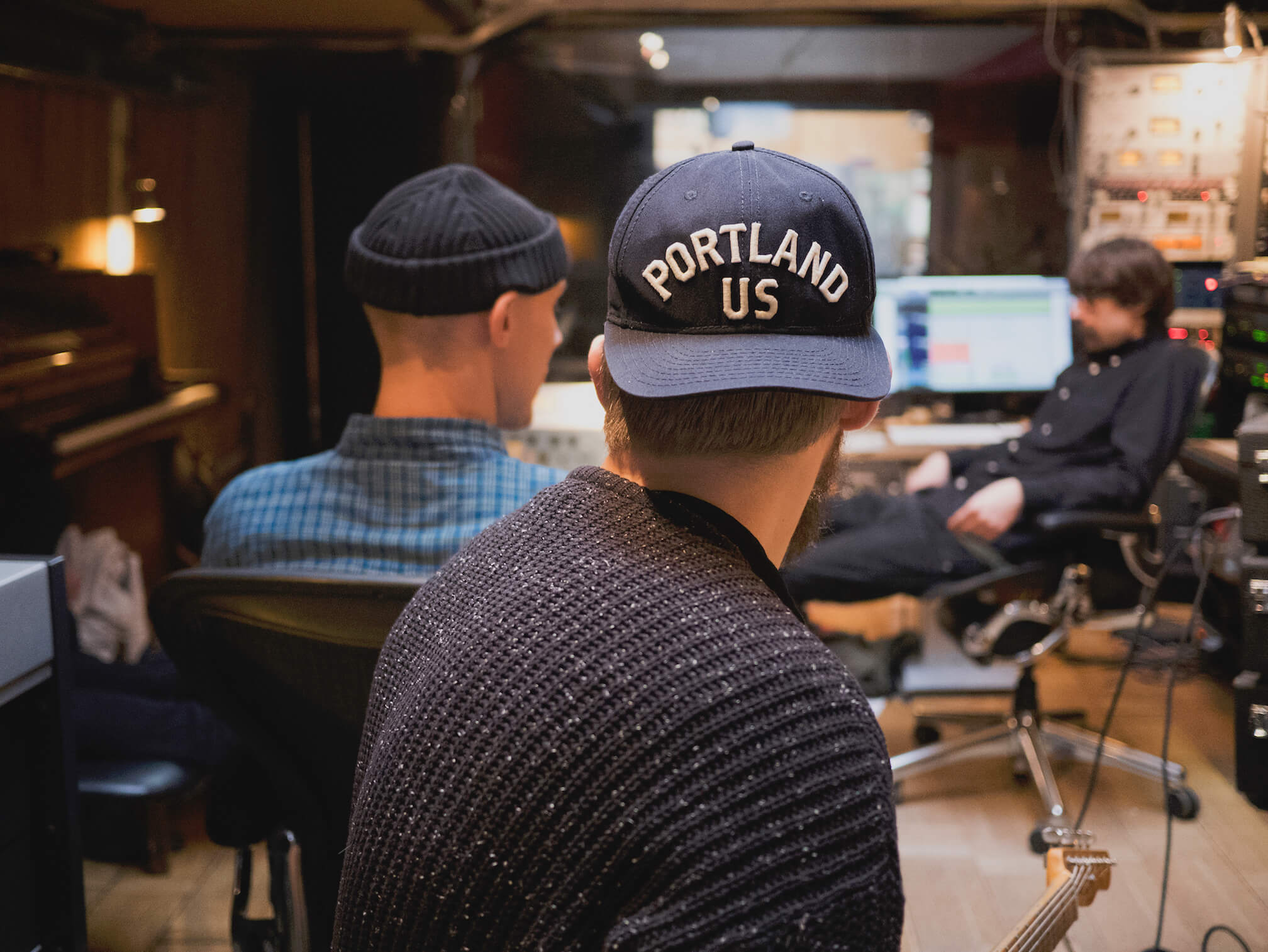 Limitations using Reddit
When something sounds too good to be true, there's usually a catch. The catch with Reddit is that its data is skewed. The Pew Research Center did a report and found Reddit users are more likely to be male, young and digital in their news preferences compared to the overall public. Here are some further demographics they uncovered.
Reddit users are:
Overwhelmingly male.

2:1 ratio

Young.

59% are between the ages of 19 and 29 years old

Well educated.

48% have a college degree

Only 9% have a high school diploma or less

The rest are in college or have dropped out of college

White.

74% identified as 'white non-Hispanic'

Liberal/Moderate Political views.

47% are liberal, 39% are moderate, and only 13% conservative.
These demographics reflect on Reddit users as a whole, so these limitations don't necessarily apply to every subreddit. If you're looking to create fresh content about women's fashion accessories, the subreddit for women's accessories is probably a better representation of your target demographic than the overall demographics of Reddit in its entirety.
Reddit is powerful because you have live data you can pull from people visiting the site on a regular basis. You have access to organic focus groups, and content ideas are validated long before you seek internal approval.
Good luck and happy Redditing!