News and current events can be a great way to connect with your audiences, and ensure that you're the one they turn to when they need to find out the next big news story, trend, or viral event.
Last year, 81% of U.S. citizens reported having a social media profile. More than ever before, so much of our lives are spent consuming digital media. This is evidenced by the Pew Research Center's findings that 67 percent of Americans admit that they get at least some of their news on social media.
As people flock to social media platforms to stay up to date on personal, professional, and worldwide news, digital marketers are constantly seeking new ways to make connections with target audiences. By sharing resources, information and opinions about topics people care about, marketers can organically earn the public's attention. Those who are most successful leverage current events to find common ground with followers, avoid content creation fatigue, and ensure the production of a well-rounded editorial calendar.
No matter your industry or company size, here are three techniques to discover and leverage current events.
Participate In A Cultural Phenomenon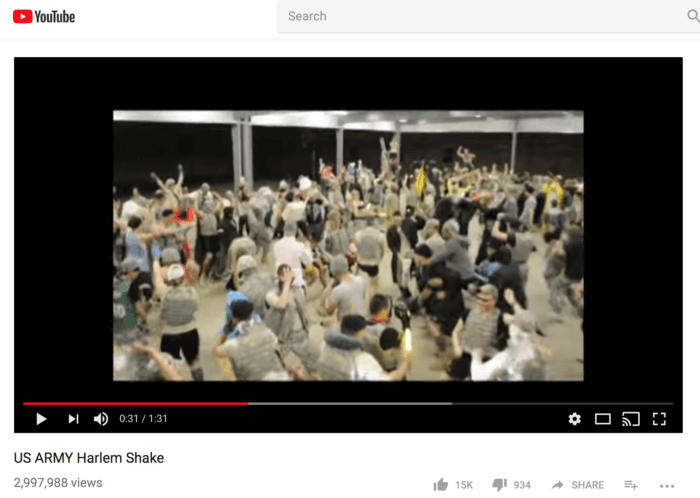 Unless you were hiding under a rock in 2013, chances are you saw your fair share of Harlem Shake productions online. The original YouTube video by comedian "Filthy Frank" quickly turned into a global phenomenon. As the catchy song and dance concept took the Internet by storm, groups of all shapes, sizes and backgrounds created and released their own version of this viral sensation. The videos were fun to make, hilarious to watch, and widely shared. And yes, it was all incredibly weird.
This harmless fun was an easy way for athletic teams, corporate groups, local retailers, students, and more to show a different side of their personality. Even serious groups like the U.S. Army joined in on the fun. While many topics divide groups of people, causing users to post mean, spiteful, or overly opinionated comments, once in awhile a fun activity like Harlem Shake comes along that unites folks with a little bit of fun. The Harlem Shake universally boosted morale, attracted new followers, and simply put a smile on viewers' faces, which incentivized brands from all areas to participate.
Weigh In With a Strong POV
Anyone can retweet an article. However, to truly grab your audience's attention and drive home messaging, it's important to explain why you agree or disagree with the topic at hand.
Remember that it's okay to pick a side. As I mentioned earlier, the Internet is a breeding ground for opinions that can help or harm your brand. Unfortunately, that reality has caused many brands to become overly cautious, only posting "safe" content that they hope will avoid messy confrontation. However, providing a unique, even controversial, opinion can generate more curiosity and therefore engagement.
If this approach makes you nervous, remember that some of the best conversations happen when audiences are challenged to consider a different point of view. Encourage respectful dialogue on your social media channels, fostering a safe place for your followers to chime in with their opinion on today's issues. If necessary, be sure to enforce your community guidelines to remove abusive accounts, but also pause to observe how the situation unfolds before taking action. Oftentimes your followers will weigh in on a topic defending your brand before you have to.
Still concerned about alienating people and losing followers? I won't sugarcoat it: you certainly might. However, as photographer and digital marketing expert Jasmine Star advises: speak to your ideal client on social media. It's all about knowing and defining your target audience. If consequently someone doesn't respond well to your brand, Jasmine argues that is a good thing! If someone doesn't like you, chances are low that they will become a paying customer. On the other hand, if someone is attracted to your brand, there's a great chance that they will.
Share Positive Press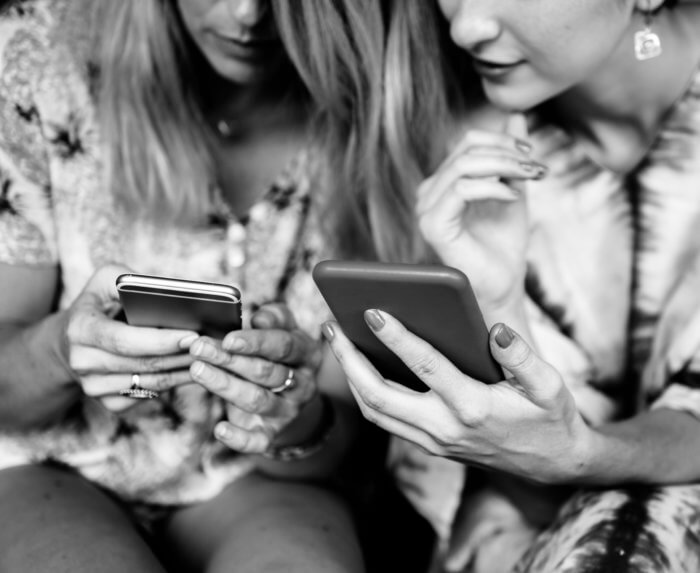 If your brand, founder, employee, or industry is positively mentioned or highlighted in an article, share it by all means! Not only will you help good news spread quickly, it's a sneaky way to talk about your brand through a third party's voice, reinforcing important messaging.
This doesn't have to be hard nor does it have to take very much time. For example, when Glassdoor released their 2018 list of Best Places to Work, they shared an interview with REI's CEO and President Jerry Stritzke. In response, REI shared the link on Twitter with a concise comment expressing their gratitude and reiterating that their company made the list.
Sharing positive press is a particularly stress-free approach for community managers. While it can be challenging to get approval to share certain types of news, all senior marketers embrace spreading good news about a brand.
Please note that sharing is not limited to the "share" button on Facebook or retweeting on Twitter. You can also produce blogs and emails to create a surge of website traffic. Evergreen and long-form content form the core of the website, driving loyalty and trust, but content based on trending news can provide bursts of new traffic. While time is of the essence, relevancy is the most important. So, if you have advance notice about a media article, you can plan content in advance and release it when it is timely. Even if it comes across as a spur of the moment share to readers, it doesn't mean that careful planning didn't happen behind the scenes (in fact, it's often quite the opposite).
Tip:
If you haven't done so already, set up a Google Alert to notify you as soon as brand coverage hits the web. Do a daily monitoring sweep and if an unexpected piece is worth promoting, you can evaluate and sprinkle it in with the rest of your
editorial calendar
posts. 
Picking relevant topics to promote is a simple way to stay current and establish your brand as a thought leader in your industry. If it ever feels like a force fit to explain why your brand is talking about a current event, abort mission. When in doubt, remember:
Just because you can newsjack, doesn't mean you should. If a topic is popular but inappropriate or irrelevant to your brand, just move along.
Always consider the source. Whether "fake" or "alternative," not all news is real. Even if published from a reputable source, facts and opinions are easily twisted and sometimes do not paint a true picture. Fact check, gut check, and most importantly think before you broadcast information from your brand's channels.
There are no missed opportunities. Even if you missed a real-time moment, you can still leverage the opportunity by creating long form content. Write a blog post recapping the events, or send an email blast referencing what happened and make a connection to your business. If something is relevant you can always find a way.