The holidays can be a time of joy… and stress.
As we sprint through the last two months of the year, a checklist of reminders is a small business marketers' best friend. We've put together some best practices for five critical line items to keep you organized, on schedule, and top of mind this 2017 holiday season.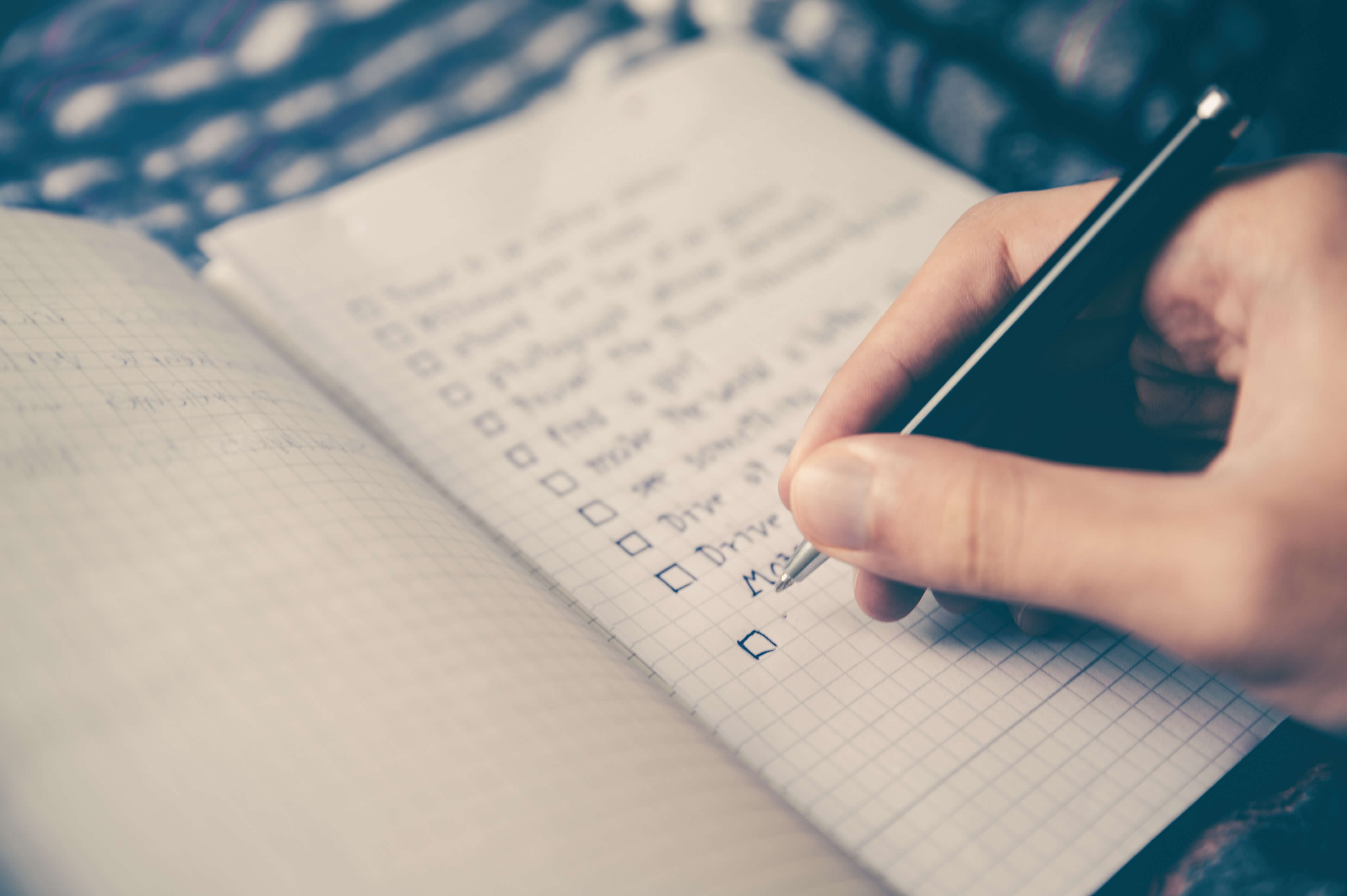 #1: Establish Your Marketing Foundation
To stand out during the holidays; you must first create your angle. What are you offering and what message are you going to use to support it? Your 'angle' can take the form of a promotion, special deal, exclusive or new product, or a hashtag that sets your brand apart from the competition.
It will serve as the basis for your marketing messaging and should be included in every piece of your organization's communication over the length of your holiday campaign.When developing your offer, make it beneficial for you, your partners, and the shopper (I know, feels like a no-brainer, but it's easy to lose sight amid the chaos).
For example, if you're partnering with another brand, create a valuable package that makes economic sense to the customer. Doing so will appeal to your audience and help the items fly off your shelves (win-win!).
These social media posts by Perfect Bar are a great example of social content that:
Makes an offer – Free shipping on a new, limited-time product exclusively available online!
Has consistent messaging across channels – Both Facebook and Instagram.
Uses unique content on each social channel to promote the same offer. Well done.
Bonus – Promotes their product with a custom hashtag #perfectaspie
#2: Outline Your Holiday Editorial Calendar
Now that you have your offer and messaging in place, abolish any concerns about missing opportunity by scheduling out your content and communication channels on your editorial calendar. Identify critical dates and moments in the upcoming holiday months (November, December and the beginning of January), and build out your communications strategy around them.
Be timely on social media
Factor in moments that appeal to the masses first, such as the major holidays, corresponding countdowns, and well-known sale days like Black Friday and Cyber Monday. A study conducted by G/O Digital found that shoppers looking for holiday shopping inspiration usually turn to Facebook (37.9%) and Pinterest (31.6) (with a little Instagram (6.1%) sprinkled in). This is where you'll definitely want to tie-in your own special offers to coincide with these mainstream sales that holiday shoppers will be talking about.
Emphasize the perks you offer
Remembering that the holidays are a stressful time for everyone (shoppers included!), remind people about how your products and services that make this busy season a little bit easier. Emphasize how you're accommodating their busy schedules with extended business hours or free gift wrapping and shipping. Consider using perks like these to ease shoppers and influence them to turn toward you and away from your competition.
Get ahead of the holiday content creation curve
Lastly, don't forget that creating content takes time. If you haven't already started content creation for the holidays, do so as soon as possible. You want to maximize the time you have available now to create the dynamic articles, photos, videos, and graphics needed to grab your audience's attention.
#3: Tailor Content for Every Platform
The last thing you want is to come across as a broken record. Avoid this by creating unique content for each online platform representing your brand. Remember the Perfect Bar example from above? Yeah, they nailed this.
I like to say that your ultimate goal is to achieve "omnipresence." As your customers are inundated with messages from competitors, it's important that you too are around every corner they turn, but not showing them the same content everywhere. Using ModCloth as an example, strive to develop a specific content and promotional plan for the following platforms:
Social Media: Repurpose messaging to craft specific content for every social channel where you have an established presence. Your creative content should be different to cater to the features of the platform and capture the attention of that specific social platform's users.
Here's an Instagram post from ModCloth's page promoting thier holiday gift guide.
Email: Your customers and current contacts will likely want to know about your special holiday offer as well. Using unique creative content, craft an email to keep your contacts in the loop, drive revenue, and hopefully convert those contacts into customers.
Here is a series of screenshots from an email ModCloth sent featuring their holiday gift guide (yep, the same guide they're featuring across their social media channels).

Website: It's likely your homepage gets some of the highest traffic on your website, so why wouldn't you encourage people to check out your latest holiday campaign? Your homepage is your personal billboard for people who are looking for your product or doing research to see if it's something they want. It's a great way to offer more value to more folks and earn their trust.
ModCloth kills it again by putting their holiday gift guide front and center on their homepage.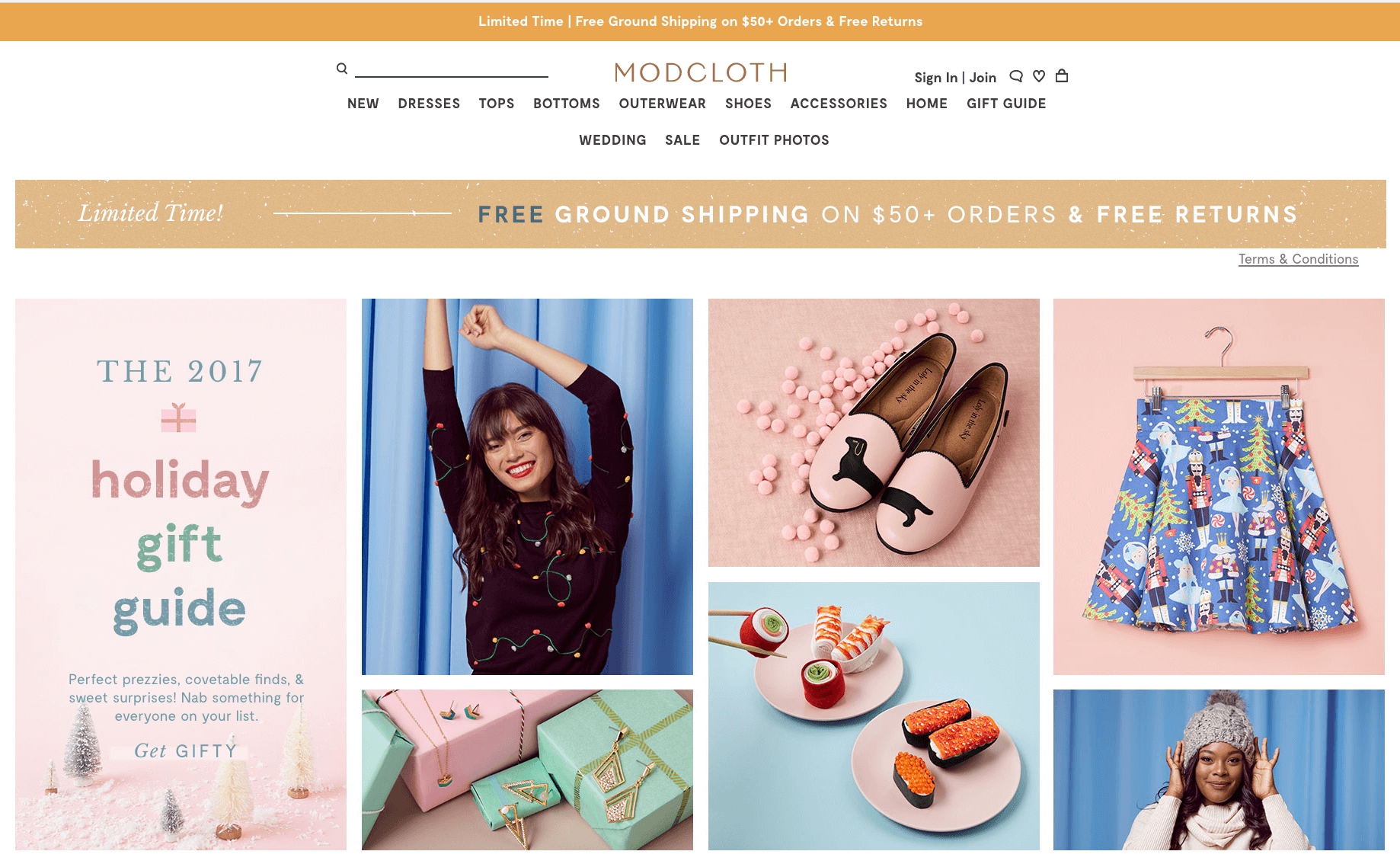 Blog: Don't have a piece of content to put on your homepage? No problem. That's what your blog is for! Write up a blog that supports your campaign, then feature your blog on your homepage. Just make sure your blog isn't a "salesy" piece, but instead offers value to your readers and leads them to your holiday offer.
Advertising: Digital banner ads and social media paid ads are another great way to reach new audiences in your target audience. Tip from the pros: try creating a lookalike audiences based on your customers, or a custom audience of people who have already been on your highest converting pages.
#4: Provide Helpful Calendar Reminders
One way to stay top of mind while helping your customers is to share reminders about approaching dates and deadlines. Just like you want to stay on track, shoppers also have a lot on their minds and can use friendly updates throughout the busy season.
At the beginning of December, send an email with a list of important deadlines and dates, including holiday specific specials and the last days to order for customization or to receive in time for a major holiday. As each milestone approaches, send time-sensitive reminders so shoppers do not miss their opportunity to get the best deal with your business.
If you're hosting a holiday fundraiser or party, send an invitation and follow up reminders including the details of your event (who, what, when, where and why), to increase RSVPs and drive donations. Be sure to include information about #GivingTuesday (link to Rival IQ #GivingTuesday blog), too, if you plan to participate.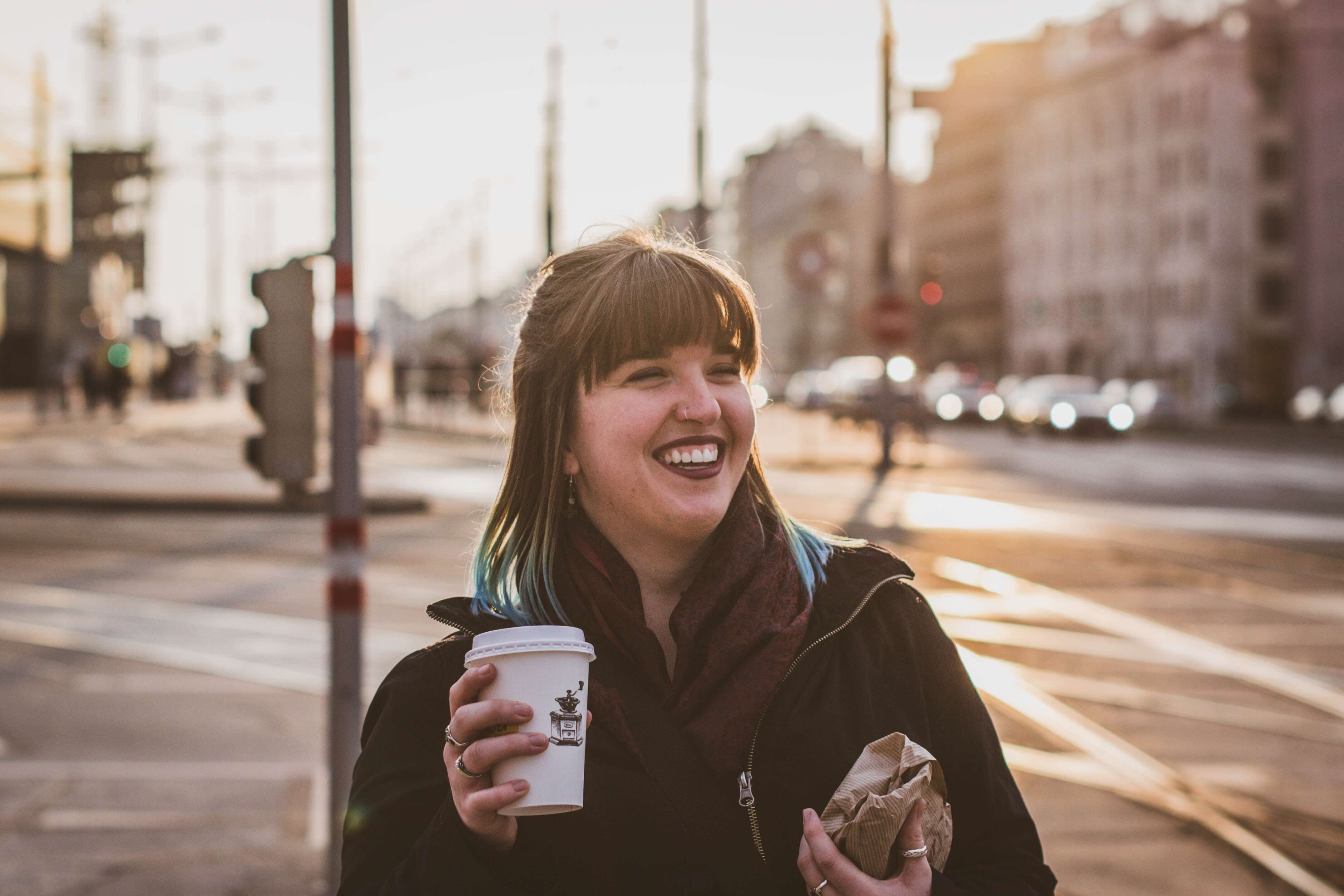 #5: Give Thanks and Spread Joy
Maya Angelou once said, "I've learned that people will forget what you said, people will forget what you did, but people will never forget how you made them feel."
While your business priority is to maximize sales, don't forget to make your customers feel valued and spread cheer. Tap into the contagious joy of the season and contribute happiness wherever you can, whether that's in the form of celebration, offering convenience or sharing your thoughts of gratitude.
Lastly, be sure to send out a "thank you" to your customers as the holiday season comes to a close. Doing so helps establish brand loyalty and gives you one last opportunity to include a small coupon or offer to make another sale.
As any small business marketer knows, this is only the tip of the iceberg. What are you adding to your holiday marketing checklist? Let's start a conversation in the comments to spark inspiration and help one another out. After all, that's really what the holidays are all about!