We're back, and we've missed you

Hi everyone! It's been a while since we've updated you about everything Rival IQ. Did you miss us? We certainly missed you. We've been working hard delivering lots of Rival IQ goodness including some feature updates around Google Plus, and we wanted to let you know we've been cooking something good.
Google Plus for an SEO Edge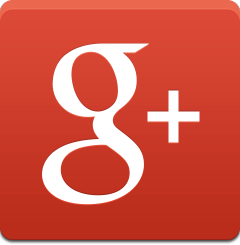 It is clear that building your business's presence on Google+ to engage with your customers and community is increasingly important. Also, Google+ is becoming a larger player in Google's search algorithms, and you're trying to win the SEO game, right? Don't believe us? Go read some other folks' opinions here, here, or here.
For both of these reasons (ok, and because you all keep asking for it, you persistent buggers), we've now released Google+ information inside of Rival IQ including circles, plus ones, posts, shares, comments, and more.
You can compare and review Google+ metrics and positioning in your Dashboard or in Analyze.
Also, if you haven't read our more complete post regarding why you should pay attention to Google+, read our post on becoming a Google+ wizard to learn more.
Has your account expired? Email us and let us know you'd like an extension to give our new Google+ features a spin!
Tips & Tricks from Our Blog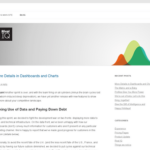 We started to really invest in our blog a couple of months ago (you know, actually writing posts instead of just posting newsletters and product updates), and we've gotten a great response from the community.  It has been really beneficial to engage with all of you around the topics we're discussing.
We'd love to hear from you too, so if you haven't read some of our recent posts that are full of tips, tricks, and insights, go read now!
Some of our best insights come from you

Your feedback and input really does make a difference, so please don't hesitate to email us or use our in-app messaging to let us know how to improve things for you.
For your suggestions and feedback during the last month, thank you to: KristiH, CarlosS, DavidP, MattH, DavidC, PaulineR, AndrewK, ChuckL (thanks for UX ideas on redoing meta description app), JeffS, GregM, KurtE, ScottG, BenW, WillM, TraciF, KarenI, ChrisH, BartL, BenD, NateA, AndreaC, ChrisC, BrianW, WillC, MattT, PeteR, DanM, and SateeshN.
We're hiring!

Are you (or do you know) a talented UX profiessional or developer that wants to work with a great startup team (IMHO)? We're currently on the lookout for a couple of motivated individuals to strengthen Rival IQ.  Email us if you know of someone who's interested.
Thanks for your continued support!
The Rival IQ Team: John, SethP, Doc, Danielle & Colin