As the old adage goes, the only thing that is constant is change. This is especially true when it comes to Facebook. It feels like just when you've got things figured out, and you're watching your audience and engagement grow, Facebook goes and makes another change.
But, before you start hitting your head on your keyboard, or sticking pins in your hoodie-clad Mark Zuckerberg voodoo doll, I'm here to tell you that the latest change, removing the Facebook Like-Gate from all apps, is NOT that catastrophic.
What exactly is Facebook Like-Gate anyway?
Like-Gating meant that when you ran a contest on your Facebook page through an app (which you have to do, by the way, according to Facebook's Terms of Service), you could require people to Like your page before they could enter a contest or see the content in your app. With the updates to the Facebook Like-Gate policy, apps cannot now force someone to Like a page.

Why would Facebook do such a thing?
While I don't have special insight into what Mark Zuckerberg thinks before he goes to sleep at night, I do know that Facebook is always tweaking the user experience so that people are seeing more of the content they want to see. Facebook doesn't want your Newsfeed to become a spam-filled junkyard of advertisements and uninteresting posts. And while we all think our content and marketing campaigns are brilliant (They are! I know!), Facebook wants to make sure people actually want to see your content, so they'll keep coming back for more.
Here's what Facebook had to say about the change: Was the Facebook Like-Gate very effective?
While many marketers and content companies relied on these Facebook Like-Gate contests to grow their audience, their overall effectiveness had been declining for years.
For one thing, Like-Gating only worked on desktop computers, not mobile devices. As more and more people started using their phones and tablets to look at their Facebook pages, a contest app designed only for a computer was outdated and ineffectual. Even if Like-Gating stayed in place today, you'd be reaching less than 50% of your audience.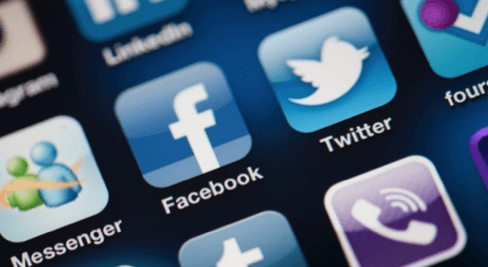 Facebook has also been trying to stop "spammy" language in posts like, "Like our page!" and "Share this post!" Because of this, a contest where you're screaming for people to "Like" your page wouldn't work very well, and Facebook wouldn't give posts promoting it a lot of organic reach.
So should I just give up on Facebook contests? 
The short answer: NO!
The long answer: NO! But you do have to be a little bit more thoughtful about how your contests will work and how you will promote them. For one thing, people still love winning prizes. That will never go away! Contests are still a great way to drive new (and old) fans to your page.
You can also ask people to like your page on your contest app. Many people who are willing to log onto your page and enter a contest are likely also interested in your content! This is an excellent way to grow Likes while still abiding by the new Facebook Like-Gate rules.
But do "Likes" even matter anymore?
When marketers first ventured onto Facebook, there was a rush to get Likes and to compare Like counts. Now we're smarter about this whole Facebook thing and know that Likes are just one part of the equation. It's what you do with those Likes that really matter.
Nonetheless, Likes do still have meaning, and you should always continue to grow your audience.
The more Likes you have, the more people you will reach with each post. Facebook no longer shows all of your fans your posts, so only a percentage of people will see what you have to say. The more Likes you have, the more people are likely to see it. (Facebook's algorithm also takes into account comments, shares, etc.)
Legitimate brands have a lot of likes. For example, more than 38 million people like Oreo!
So what's the overall takeaway?
While Facebook Like-Gating is changing, contesting can still work for marketers. Just like with almost everything else you do in marketing, content is still king. Have a great contest with a unique promotion, and you're going to build your audience and make your current fans happy, too! And that's something we all like.