For the majority of my life, I've suffered from math anxiety.
The subject just never came naturally to me. Without question, my academic prowess was always revealed in storytelling and message development. Know your strengths, am I right?
Growing up I never believed my teachers when they said, "You'll use these math skills for the rest of your life!" It seemed unlikely that PEMDAS would play a large role in any career I'd choose to pursue. As it turns out, while it doesn't come in the form of differential equations or integration, math did indeed stick around.
As a digital marketer, monitoring and analytics are significant components of my work. I used to believe that data was hard, and therefore more of a challenge than a valuable aid. If I could go back in time, this is what I'd tell my former self, the girl who once believed so many lies about data.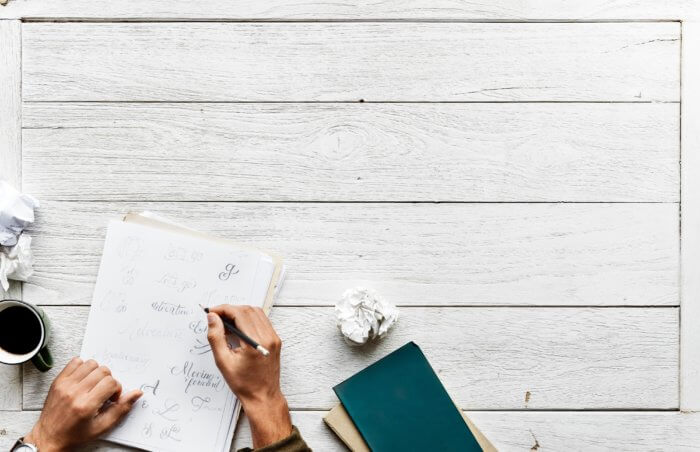 The Lie: Data squashes creativity.
I used to think time spent evaluating the data was only detracting from time to create compelling content. After all, I've always prioritized the creative process above all else.
Also, pages after pages of numbers made me want to turn my brain off. #boring
The Truth: Data helps marketers create the right content.
Data helps you get to know and stay connected to your customers. Leveraging this ongoing relationship helps you create content with confidence that your material will resonate with your intended audience.
The trick is to make sense of what the data means and apply it to your content creation process. For a great, large-scale example, look no further than Coca-Cola. Coca-Cola credits data as a primary means to stay connected to its customer base, which in turn directly influences marketing and product development.
How?
They listen to feedback and implement change. Coca-Cola's belief is founded on the popular saying: we have two ears and one mouth, and it's better to listen more than we speak.

Thanks to email, social networks, websites, and more, digital communication makes it easier than ever for people to share their opinions. Instead of tuning out the haters, Coca-Cola takes all feedback seriously, whether it's negative or positive. By viewing feedback as an opportunity to grow, Coca-Cola better understands their customers' needs and adjusts the brand's approach accordingly.

They use data to create relevant content for different audiences. Savvy marketers know they need to regularly research their customer base in order to maintain a modern perspective. Coca-Cola uses data to reveal different audience segments and patterns. From music lovers to parents, sports fanatics to DIY junkies, Coca-Cola strives to get to know people and their preferences. Their team of marketers uses these insights to create effective advertising campaigns that speak directly to specific audiences across the world.
The Lie: Data is too overwhelming.
Way too much information, way too little time. No matter how many tools I have had at my disposal, the staggering volume of information coming in made me want to run for the hills.
The Truth: Data is manageable (and helpful!) with the right KPIs and plan in place.
When you don't know what you're looking for, data is definitely overwhelming. As people visit your website and engage with your social media content, data comes in so quickly it's as if a firehose is pointed at your computer screen.
However, when you set the right key performance indicators (KPIs), you can easily identify valuable information, collecting the data that actually matters.
Many marketers make the common mistake of looking only at impressions. While awareness is important, audience behaviors tells a better story. The following KPIs are particularly helpful when evaluating your website and social media promotion performance.
Web:
Hard bounce rate: The percentage of visitors to your website who bounced off a page without taking any action. When looking at this metric, it's good to take a close look at where each visitor comes from. For example, if someone arrives on your website after clicking on an Instagram ad, but then immediately leaves upon arrival, the ad may have been misleading and the landing page wasn't what they expected to find. Put yourself in your audience's shoes and make sure the ad's integrity is upheld on your website.
Soft bounce rate: The percentage of visitors who interacted with a landing page, but didn't navigate to another page. This means one of two things: they got everything they were looking for on the landing page, or they weren't interested in checking out any other part of the site. Give them a reason to keep exploring by providing relevant or intriguing links to other pages on your site in the page copy.
Multi-page visits: The percentage of users who visited more than one page from your social post. Take note of the best performing posts over time to inform future content creation.
Average pages viewed per visit: Learn how many pages your visitors navigated to on average, from each social post.
Average time on site: Learn how long your visitors are spending on your site.
Social:
Engagement: Tracking the number of likes, shares, retweets, comments, and other interactions is a great way to see how your audience is engaging with your social content (or not).
Engagement rate: Calculated by dividing the total number of engagements by your follower count, this metric helps you compare your social success to other companies regardless of their size by leveling the follower playing field.
Post frequency: Are you posting so often that you're bothering your followers, or so infrequently that you're missing out on opportunities to connect?
Top hashtags by engagement rate: Using the right hashtags can both engage your followers and entice new ones, so keep an eye on which hashtags are most exciting for your audience.
Of course, make sure you are using the right tools to pull credible data. In addition to Google Analytics and social metrics, consider using a dashboard for a total picture of your online landscape. Most importantly, always turn data into actionable insights. It doesn't do a whole lot of good to report the numbers without an explanation as to what it all means and how you'll make changes using that data moving forward. Monitoring tools can take you far, but it takes a discerning human mind to turn data into a plan of action.
A word of caution: don't fall into the common trap of taking the results at face value right away. Always allow monitoring to run for a decent amount of time (at least 4-5 weeks) before assuming a trend is set in stone. Unfortunately, 57% of marketers look at initial results daily and stop the test when it reaches 90% significance. And as always, set your own benchmarks.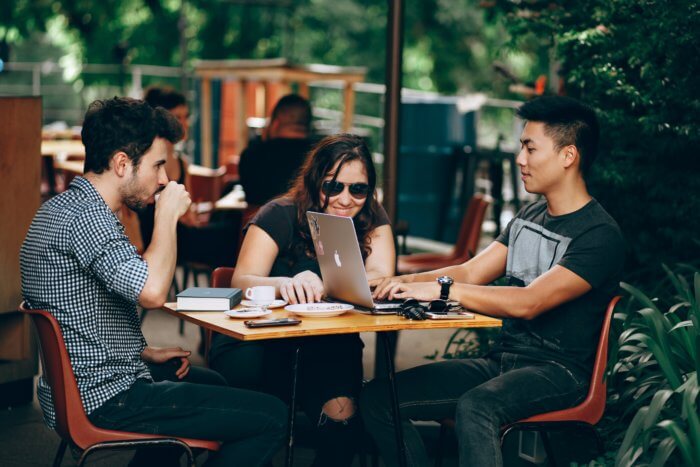 The Lie: Data takes the "people element" out of marketing.
As a long-time community manager, it feels disingenuous to let a report tell me who my followers are, instead of personally interacting with them on the front lines.
The Truth: Data boils down to a report on people (preferences, behaviors, trends).
It's important to remember that data helps us better understand and connect with our target audience. Aidan Lyons, VP of fan experience for the NFL, hit the nail on the head when he said: "They're not users, they're fans." What he meant was, the profiles who like or follow the NFL are not just a number. Every single one of those data points is a real, breathing person who loves the NFL.
When you slice and dice the data provided by your customers (location, interests, online behaviors), trends naturally appear. Use this detailed information to craft unique messaging and experiences that match. People can tell if they're being treated like a herd of sheep, so the key is to find the individual people in the numbers and talk to them.
When creating any form of content (web, video, social, email, etc.), I suggest pretending that you're sitting down to explain it to a friend over coffee. This approach reduces any hint of rigidity and encourages a more conversational tone. This is important for two main reasons:
You're more likely to write like you speak, making you come across as human rather than a robot.
You're more open to constructive criticism, considering the feedback just as meaningful as when a friend recommends you take a different direction.
If only I really could go back in time and assure my old self that data analysis isn't nearly as scary as it once seemed. Better yet, thanks to tools like Rival IQ and native platform insights, a lot of the heavy math lifting is already done for you. Access to the right information and a new creative license? I couldn't ask for more.