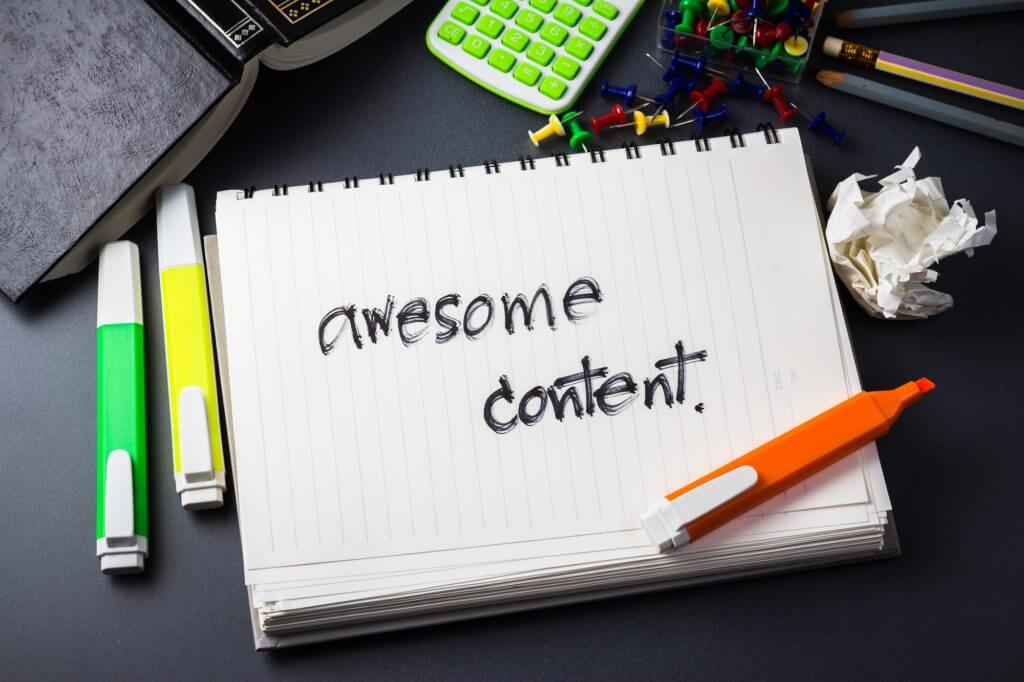 It's no secret that content is essential to your marketing strategy. If you spend a mere five minutes dabbling through your Twitter feed, you are sure to come across at least a few posts that discuss the importance of content marketing.
In an attempt to avoid sounding like a broken record, and being the nice person that I am, I'm going to refrain from lecturing you on why you should be busting out the content on the reg. Instead, I've perused the web to come up with five posts that are guaranteed to satisfy your content marketing appetite. Bon áppetit!
#1: Ways To Get Readers To Give A Damn About Your Blog by Heidi Cohen
Brought to you by the lovely Heidi Cohen, this post lists five easy ways to provide value to your readers. Put plain and simply, Heidi lets you know the "dirty little secret" of blogging:
"The dirty little secret of blogging is that your prospects and readers don't give a damn about your blog. They care about their needs, getting answers to their questions quickly and easily, and being entertained. As long as your blog does this, they'll keep reading it."
Fortunately for all of us bloggers, Heidi gives some really straightforward advice including how to provide the right content, which keywords are the most effective, and how to format your content. If you're having difficulty gaining a following on your blog or if you're looking to expand your reader base, this post is one you don't want to miss.
#2: The 40-25-35 Formula for Effective Writing by Fuel Lines
When I first started blogging, I had NO idea how time consuming it could be. In my naiveté, I thought I was going to make my way to Starbucks, grab a drink, sit down, and bust out a killer blog post in an hour. However, after three hours and only half of the post finished, I realized I was WAY off on the time prediction.
While continued blogging has certainly cut down the time I spend on each post, I still continue look for ways to create content in less time, while still preserving the quality of the post. This brings me to a post by Fuel Lines that I stumbled upon on Twitter. Broken down into a very easy 40-25-35 formula, this post gives you some perspective on the percentage of time you should be spending on each part of your writing process.
For the first step, the planning and organizing step, you should allot 40% of your writing time. The second step, writing the initial draft, should take up 25% of your time. The final step, the editing step, should take up 35% of your time. While these numbers may seem a bit strange at first, from first hand experience I can say that they are very accurate. Check out this blog post in detail and you'll be sure to see a noticeable decrease in your writing time.
#3: Content Marketing Process by Topo Blog
Now that you've probably got a pretty good grasp on how you should be creating your content in a timely manner, let's talk about what you should do with the content you create. This blog post by Topo breaks down the content marketing process in an easy five steps: plan, create, publish, distribute, analyze. Each of these steps is broken down into more detail, assuring that you will leave the post feeling more confident about your content marketing plan. If you've been feeling a bit lost and overwhelmed about content curation and distribution, this is the post for you.
#4: Ways to Integrate More Brand Storytelling in Social Media Today 
If you haven't heard about brand storytelling, consider this a friendly "nudge" in the Google direction, where you should be learning all about this subject! This post by Helen Nesterenko is broken down into, as the title suggests, seven ways in which you can incorporate storytelling in your content marketing strategy.
These include creating a character, integrating brand values, and using social media, to name a few. I particularly enjoyed this post for it's creativity and clear, straight to the point approach. Definitely a winner in my book!
If your brand is not leveraging storytelling in its content marketing strategy, I strongly suggest checking out this post to learn how you can give Dr. Seuss a run for his money (which I'm assuming is quite a lot).

#5: Data Insights into the Headlines Readers Click by Moz Blog
I'm going to be completely honest right now in saying that headlines are the bane of my existence. Writing ten blog posts is less of a challenge than writing one good headline. But the reality is, headlines are as important if not more important than the post itself. The headline is a way to grasp a reader's attention. It's a way to say, "Hey there! Come read me because I'm an awesome piece of content!"
With an infinite number of headline possibilities, it can be challenging to choose which format works best. Does a question headline work better than a "how to" headline? Thankfully, Nathan Safran's post on the Moz blog gives us all the answers. Using data to show which headlines really engage readers, this is a post that that provides insight rooted in actual statistics rather than in theory. If you're a blogger that struggles with headlines, do yourself a favor and check out this post.
I want to hear from you!
Hopefully you found these posts helpful and informative. I'm constantly looking for new ways to better my content and my content marketing process. What are some of your favorite blogging resources or posts? Let me know in the comment section below!