While looking at some competitive social metrics in our app yesterday, I noticed that Gilt's Facebook "Talking About" and "Likes" metrics were through the roof this week.  It turns out that Gilt was getting ready to launch their first ever TV ads, which as you might guess, drew some attention.
Here's what I saw in Rival IQ: Gilt's Facebook Talking About numbers were up 210% in the last week.  Boom!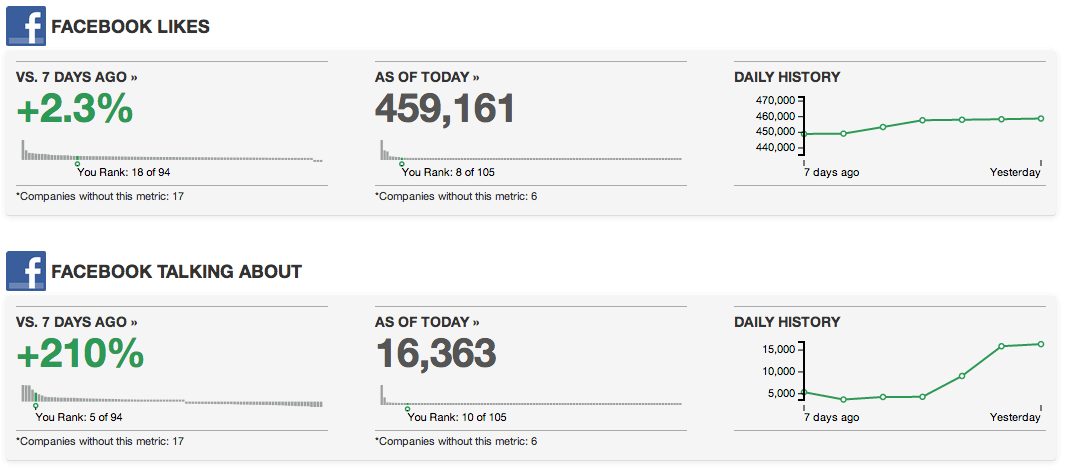 While they were at it, Gilt has also moved their social presences away from their "GiltGroup" handles on Facebook and Twitter to the "Gilt" handle.  Were all of these moves Gilt getting ready to launch their new ads?  I'd say yes, since cleaning house before drawing attention to yourself is usually a good idea.
If you want to know what big moves your competitors are making without having to obsess over them, head over to Rival IQ and get signed up.