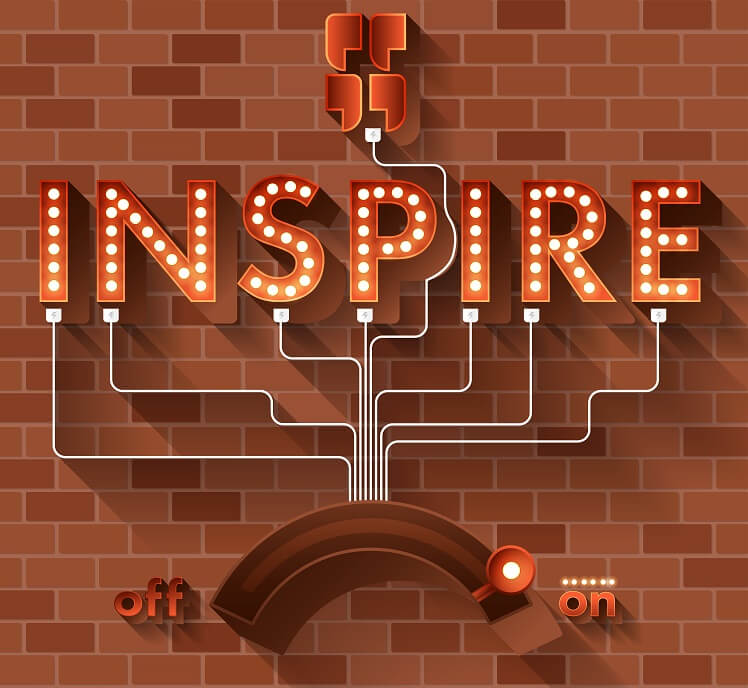 Looking for some influencer marketing tips? Well, you have come to the right place. But, for starters, what exactly makes someone an influencer? I like this definition from businessdictionary.com:
Individuals who have the power to affect purchase decisions of others because of their (real or perceived) authority, knowledge, position, or relationship. In consumer spending, members of a peer group or reference group act as influencers. In business to business (organizational) buying, internal employees (engineers, managers, purchasers) or external consultants act as influencers.
That sums it up pretty well. Online, it's bloggers, reviewers, and active social media personalities who inspire trust and have a loyal following. People with authority, authenticity, and credibility. When they tweet out a link or write about a product on their blog, their followers listen, respond, and want to know more.
Remember: Industry influencers do not always have giant followings like Jay-Z.
Sure, it's nice if a celebrity mentions your product. However, most of us aren't Ellen and don't have that kind of starpower.
Micro Influencers Hold More Power Than You Think
Danny Brown makes some great points in his book, Influence Marketing — definitely check it out. One point that most of us often overlook is the power of micro influencers.
Forget trying to lure people with hundreds of thousands of followers. What you really need are micro influencers – happy customers willing to be brand advocates. These are bloggers and tweeters who write about your industry and similar products every day, or who address the people you'd like to have as customers.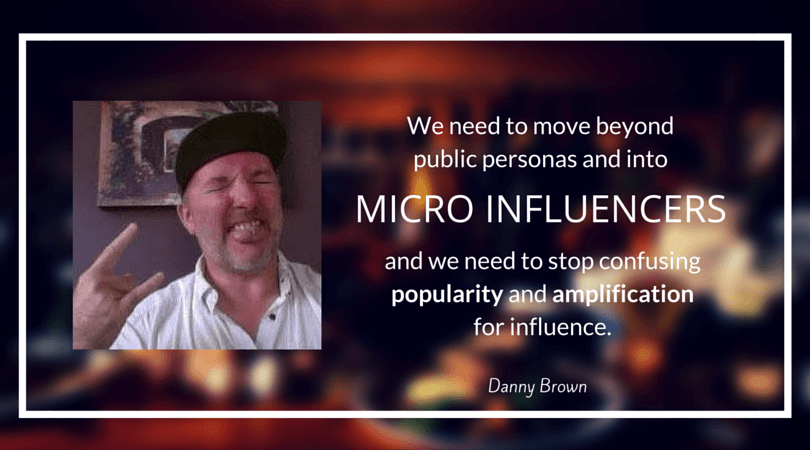 Engaging with targeted influencers helps you raise brand awareness, develop brand advocates, and earn the organic backlinks and mentions to help boost your search page position.
When an influencer shares your content or recommends your brand, about 1% of his/her followers are likely to engage  — click-through, retweet, follow you, etc. And then, 1% of his/her follower's followers will respond, and the circle continues.
Bigger follower counts will result in more shares, true, but it's easier to connect on a more intimate level with non-celebrity figures.
5 Influencer Marketing Tips: How to Build Relationships & Turn Influencers into Advocates
Influencer marketing is about building an ongoing relationship with people who love your brand. Inspiring them to advocate for you means initiating a relationship through engagement. Social media is social — seize the force!
1. Start Interacting Strategically
The simplest way to build social media engagement is to respond when someone mention your brand, your product, your industry, or your competitors. Now, let's take it up a notch.
Find opportunities to connect by:
Joining hashtag chats on Twitter (become a regular)
Commenting on Linkedin posts
Sharing their blog posts
Commenting on their blogs
Invite knowledgeable and personable bloggers to post on your blog
Never advertise when you're trying to be social. Just be personable, make clever remarks, join in fun little off-topic chats, follow people who interact with you, and share your knowledge. If someone asks a question that requires a more in-depth answer and the answer happens to be on your blog, it's ok to post a link.
Hint: Some chats tell you what the topic is in advance.
2. Write With a Twist and Appeal
Some things are irresistible. A humorous approach, a completely different take on something, or an emotionally charged headline can earn you extra attention. Just make sure you actually believe in what you are publishing. Be creative, but moreover, stay true to your opinions and thoughts.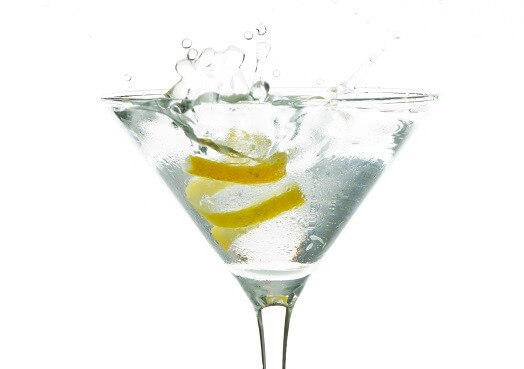 Content producers walk a pretty fine line. We're often called on to write complicated topics creatively in layman's terms. If your writing is dry and intellectual, you might appeal to college professors and bore the pants off everybody else. Across-the-board appeal is tricky. It helps to know the psychology of fast and slow thinking.
3. Understand Why People Share
Influencers didn't gain followers by accident, and their followers don't trust them for no reason. They are not going to jeopardize their own trust relationships by tweeting out crap. If you want to earn their endorsement, you must offer quality and interest. Check your ego at the door and critically think about the quality of what you have to offer.
4. Offer Bribes
Just kidding. Sort of. Bloggers love to offer perks and swag to their readers. If you've got a product you can offer and bloggers who will work with you, send it to them and allow them to distribute it as they choose, with a contest or giveaway.
This is a great way to get your brand in front of new eyes, and a surprising number of brands do it. You might even consider special promo offers for that blogger's readers.
Check out this charming Aaron Brothers giveaway post on lipglossandcrayons.com.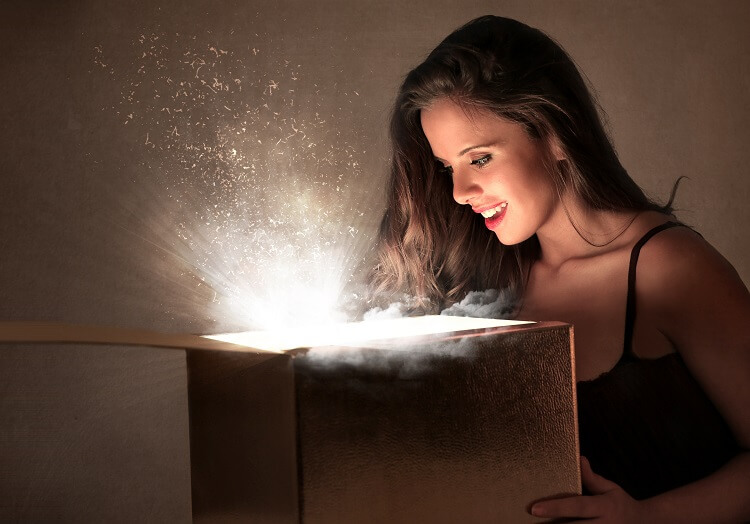 5. Share the Knowledge
How-to's are among the most share-worth content on the web. Visual content is very powerful — videos are becoming a much larger part of the social media content creation cycle.
Content that teaches or delivers information not available elsewhere lets influencers offer extra value to their own audience.
Build Relationships and Maintain Them
After you've used these influencer marketing tips and made some friends, be consistent. Maintaining relationships is critical to growth. Keep in touch, and keep showing your appreciation by sharing links to your influencers' blogs and mentioning them. In effect, you become a brand advocate for your social media influencers in return. The more you give, the more you will get back.